Introducing the Reserve Series
We are thrilled to unveil the first release in our Reserve Series line, a premium collection of rare tea offerings that head teamaker Ravi Kroesen has identified during his travels and purchased in very small batches.

First up, an incredibly rare Tongmu lapsang souchon from Fujian Province, China.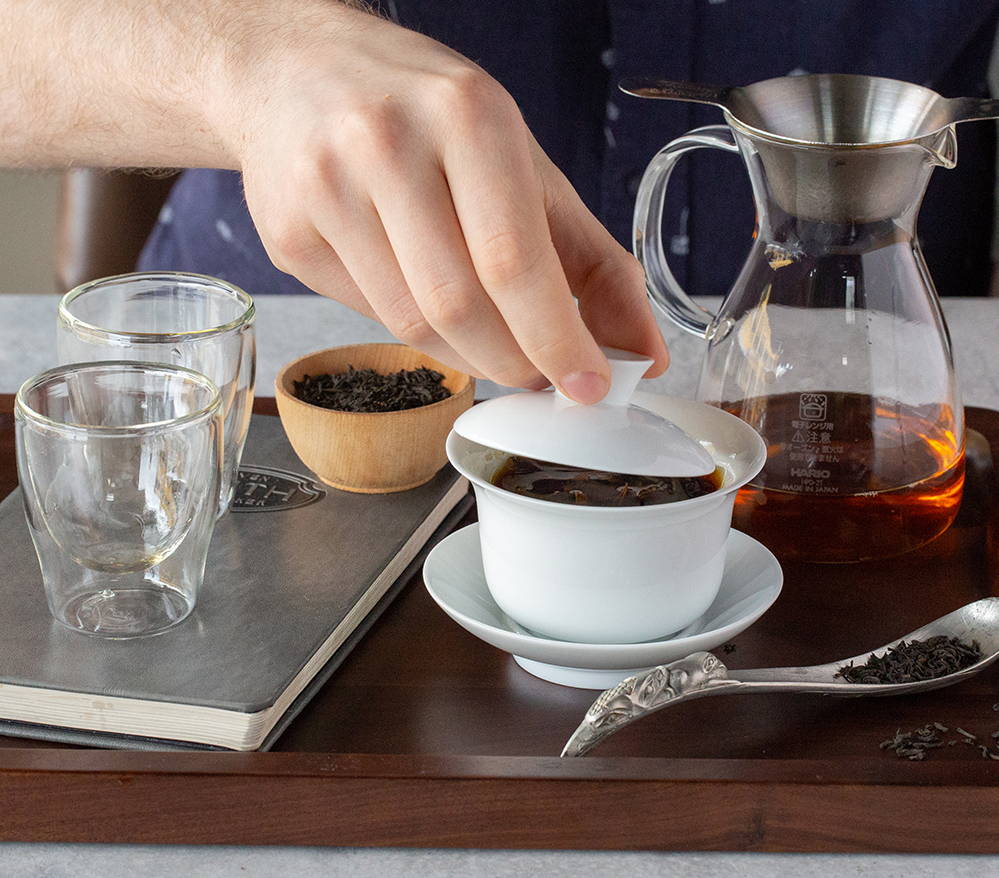 The first black tea in history was created by chance in 1646. When the army of a Qing general invaded the misty Wu Yi mountains of Fujian during peak tea harvest season, the people of Tongmu village wisely fled. Two days later the soldiers decamped, and the villagers returned to find their tea crop fully oxidized. Dark and smoky, it was considered ruined. Rather than discard it, however, they dried it with smoking boughs of local horsetail pine—instead of their customary odorless bamboo. This proved auspicious. The Dutch traders in Canton loved it, and ordered more the next year—at a premium.
Today, the black, large-leaf tea first called bohea is the famous lapsang ("pine wood") souchong prized around the world. Tongmu, meanwhile, has become part of a nature preserve. Teamaking there still thrives, but access is extremely limited. So we are honored, indeed, to offer this rare sample from the same garden where black tea was first born.
Origin: Tongmu Village, Fujian Province, China
Elevation: 800 Meters
Variety: Tong Mu Qi Zhong
Teamaker: Wu Jianming  
Date Packed: 03/27/19
Harvest: April 2014
Batch No: 92473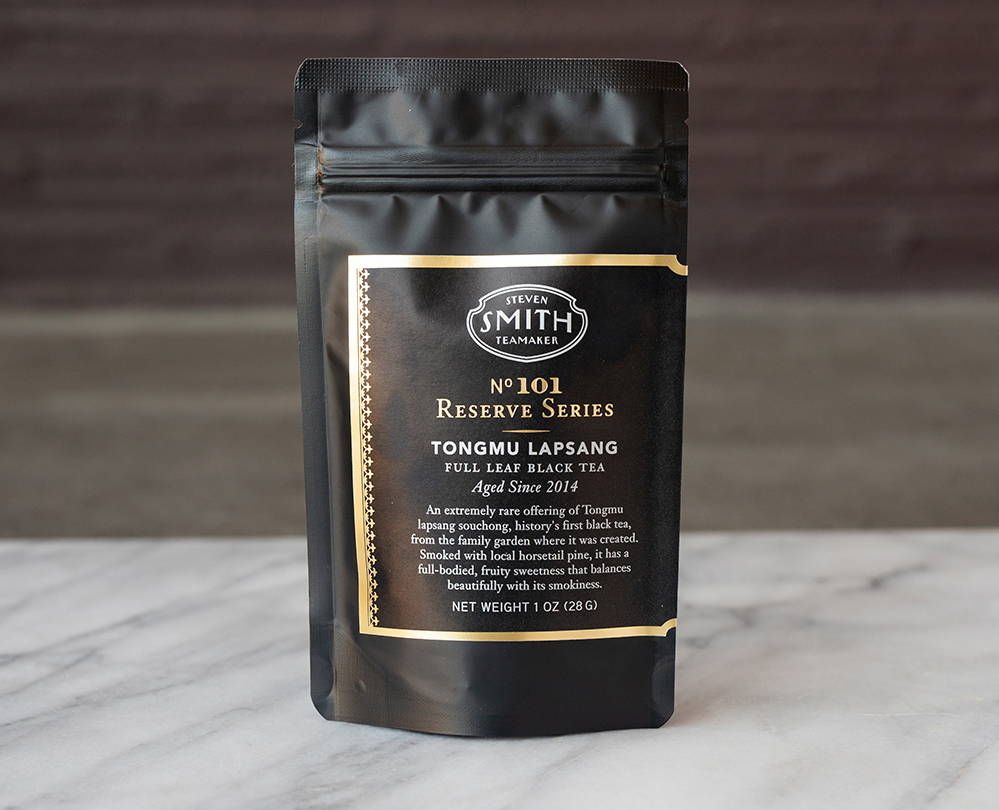 Our head teamaker Ravi Kroesen first tasted this tea in November 2018, when he visited Wu Jianming's tea shop in the Wuyi Mountains of China. Mr. Wu was kind enough to offer Ravi a cup of this exceptionally rare tea and right there, the Reserve Series was born. We are honored to share such a special tea with you.
Now available in 1 oz. pouches. Limited supply.
---