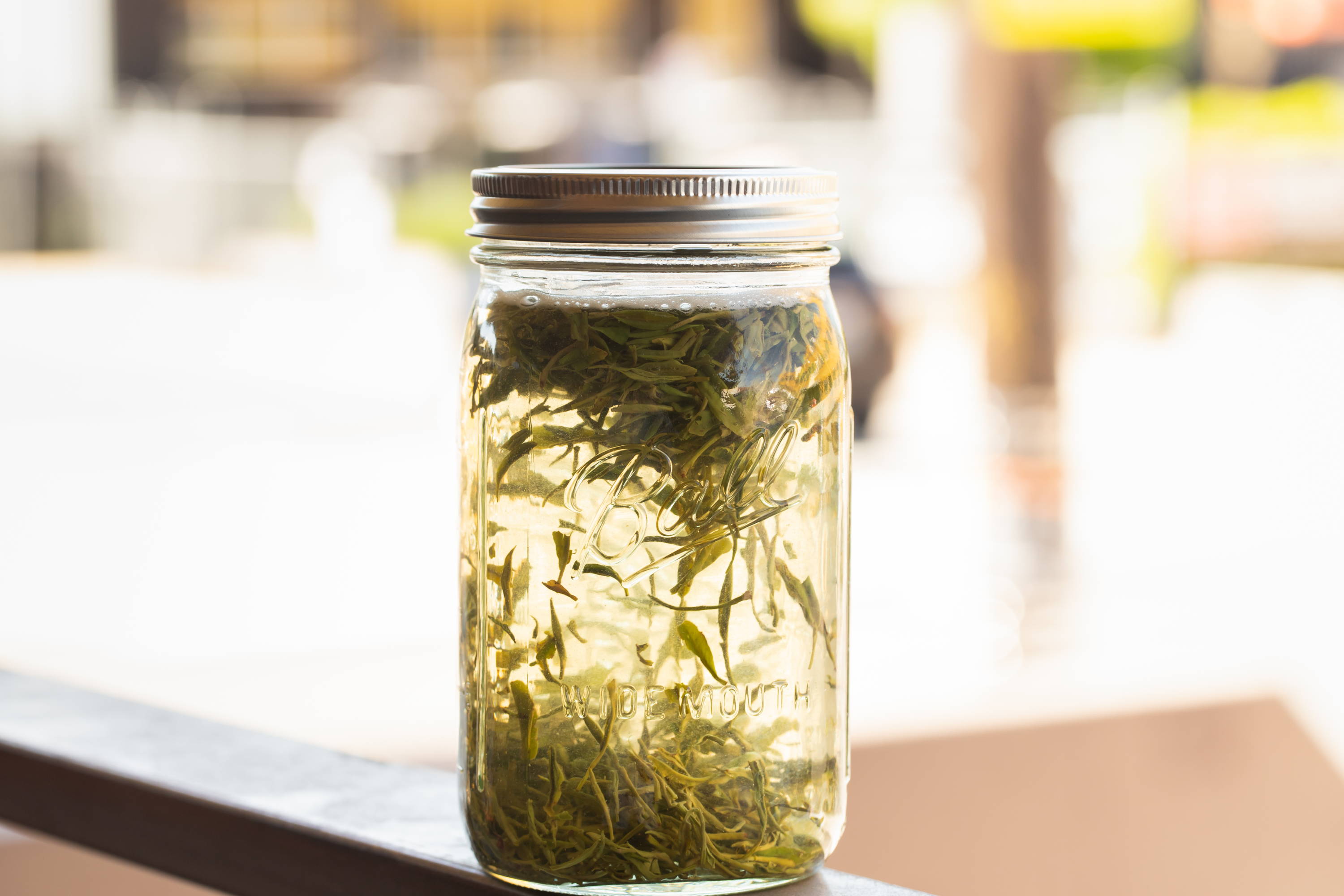 There are many ways to steep tea and here at Smith Teamaker, we've tried them all. Or at the very least, the top twenty. Once spring and summer hit, infusing sachets or loose leaf tea in cool water for 10-16 hours, a process known as cold steeping, is a wonderful option when you want a refreshing crowd pleaser.
How does cold steeping differ from hot?
Steeping tea in hot water releases tiny particles called "tannins," which are present in naturally occurring matter like tea leaves and wood. These tannins are what gives tea its astringency. The cooler and slower method of cold steeping doesn't release the tannins and therefore creates a sweeter and less astringent flavor profile.
You can cold steep any number of blends or teas, but our Tea Department highlighted three to get you started. Read their suggestions below or skip to the directions on how to cold steep at home.
"The nutty sweetness of Mao Feng Shui is revealed when brewed in cool water. With green teas especially, the cooler the water the sweeter the extraction. Plus, Mao makes for an exceptionally refreshing iced tea." - Sara Kaufman, Tea Buyer
"When cold steeped, Northwest Peppermint Leaves turn sweet with a very fresh and clean tasting flavor profile." - Claire Boyer, Head of Education
"Letting Ali Shan sit in cool water allows the leaves to unfurl fully while still maintaining that body and sweetness you're searching for in Oolongs." - Donovan Eilert, Formulation Manager
Ingredients
3.75 grams of loose leaf tea or 2 sachets
8 ounces cold filtered water
Directions
In a mason jar or other sealed vessel of your choice, add tea and cover with 8 ounces of cold water. Let steep in the fridge for 10 – 16 hours, depending on strength preference. Strain and discard leaves. Enjoy.
---