One of our most beautiful herbal infusions, Meadow is also incredibly versatile in culinary applications such as this Meadow Butter due to the inherent apple like characteristics in our chamomile. These apple and honey notes are most often found in North African chamomile, unlike Eastern European chamomile which tends to carry notes of a hay or alfalfa. We find that Egypt grows the best chamomile in the world and are proud still be working with the same farmer our founder Steve Smith forged a relationship with many years ago.
Developed by chef Karl Holl, this recipe for Meadow Butter is delicious slathered on your favorite baguette and will surely be the star of your next dinner party.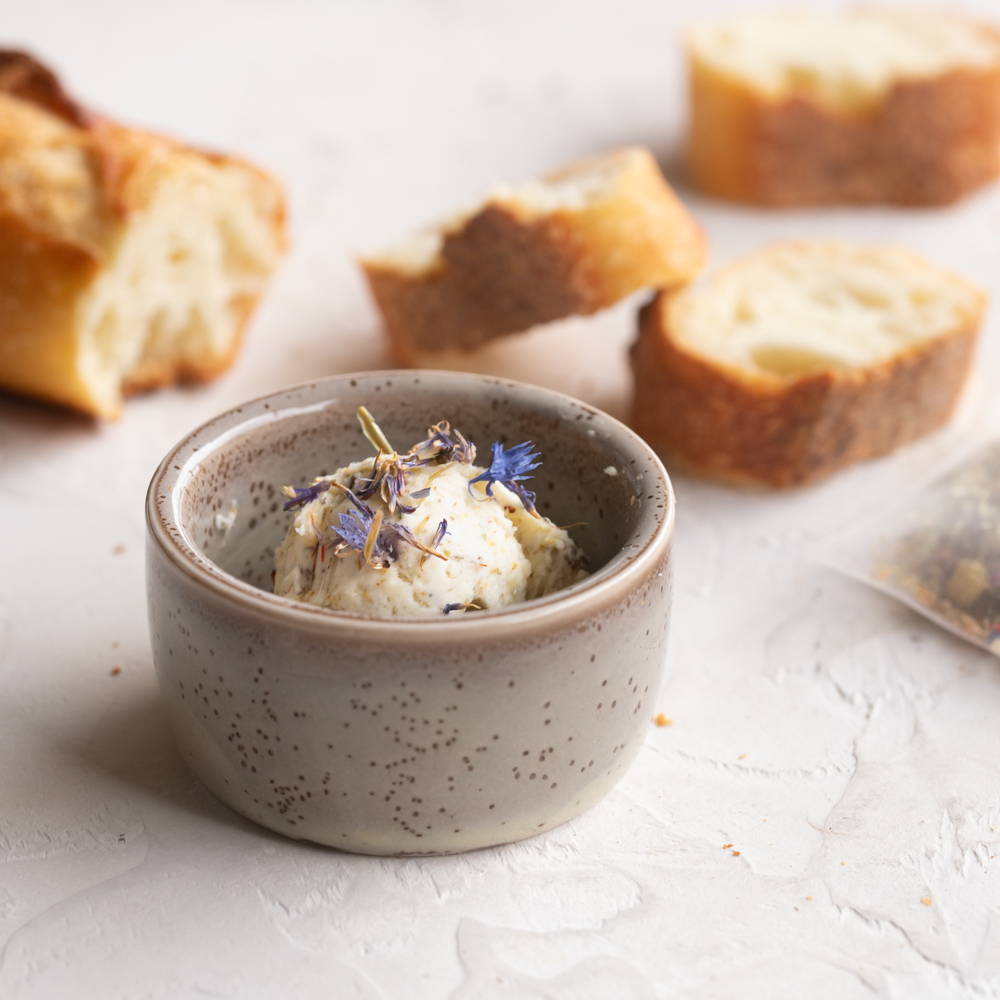 1lb unsalted butter, softened
½ oz Smith Meadow herbal infusion
1 teaspoon sea salt
Add all the ingredients to the bowl of a stand mixer. With the paddle attachment, mix on low speed until well combined. Transfer the butter mixture to a small bowl, cover with plastic wrap and let rest overnight in the refrigerator.
Let the butter come to room temperature an hour before serving. Enjoy with fresh baked bread and seasonal jam. 
---