Start your day on the right foot with this Rising Sun Mocktail. Fresh orange juice is topped with unsweetened matcha concentrate for a grassy bright take on a classic Mimosa. The ancho salt rim makes the flavors pop and puts the good back in good morning.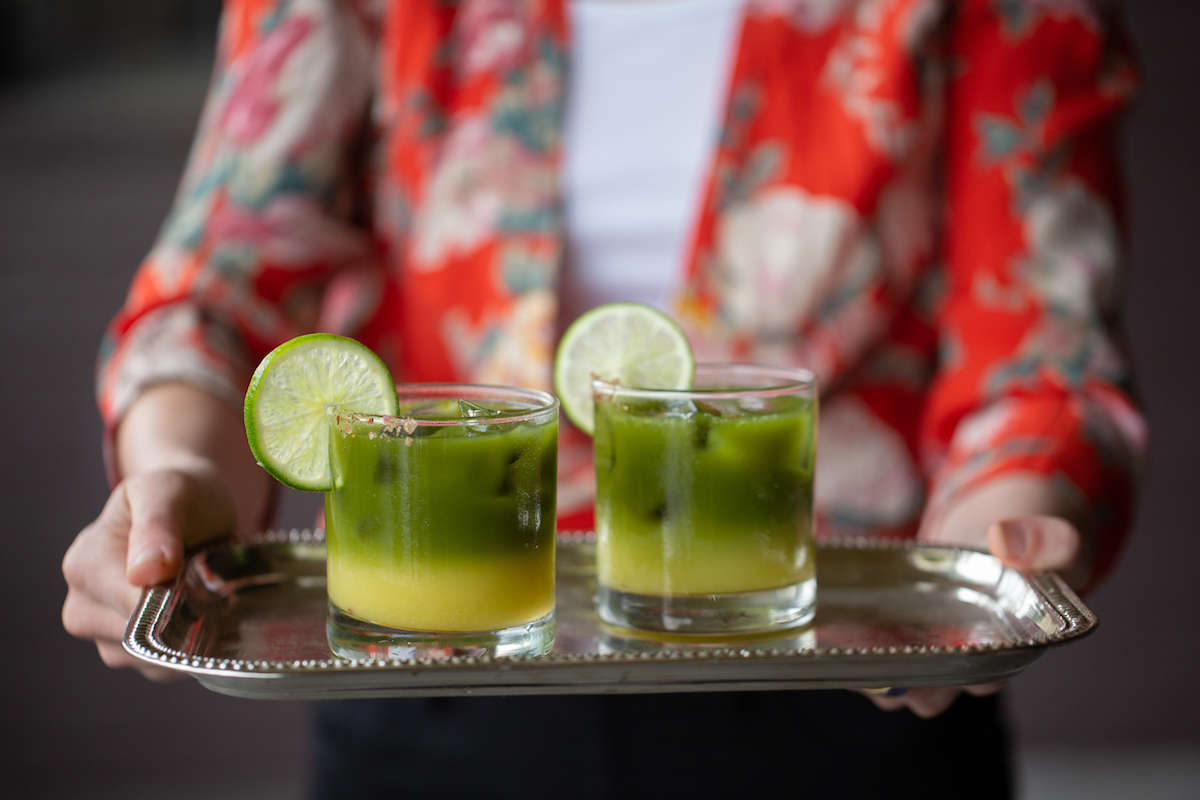 Ingredients
2 tablespoons Ancho chili salt*
1/3 cup orange juice (fresh squeezed or bottled)
1 teaspoon simple syrup (optional)
1/4 cup Matcha concentrate*
2 lime wedges
Ice
Directions:
Pour 2 tablespoons of ancho chili salt onto a plate. Rim a 1/2 inch swath around glass with lime wedge then roll in chili salt. After rimming the glass, hold upside down and tap it lightly to shake off any excess granules. Fill glass with ice and add orange juice. Add simple syrup, if using. Slowly pour matcha concentrate over the top. Garnish with a lime wedge and enjoy.

To Make Ancho Chili Salt: Add 6 tablespoons of good quality salt such as Jacobsen Sea Salt, and 1 tablespoon ancho chili powder to a small bowl. Mix to combine.

To Make Matcha Concentrate: Sift 1 teaspoon of Matcha into a flat-bottomed bowl. Add 1 teaspoon of warm water to make a paste. Add 1/3 cup of 175-degree water, then whisk thoroughly in a W pattern until frothy. Add a pinch a kosher salt. Whisk one final time. Set aside.
---