Silver Lining Mocktail Recipe
Housemade habanero simple syrup and the refreshing taste of fresh squeezed clarified grapefruit juice is paired with the delicate sweetness of Yunnan Silver Needle in this summertime sipper. A smoked cinnamon stick garnish adds the essence of mezcal without the hangover.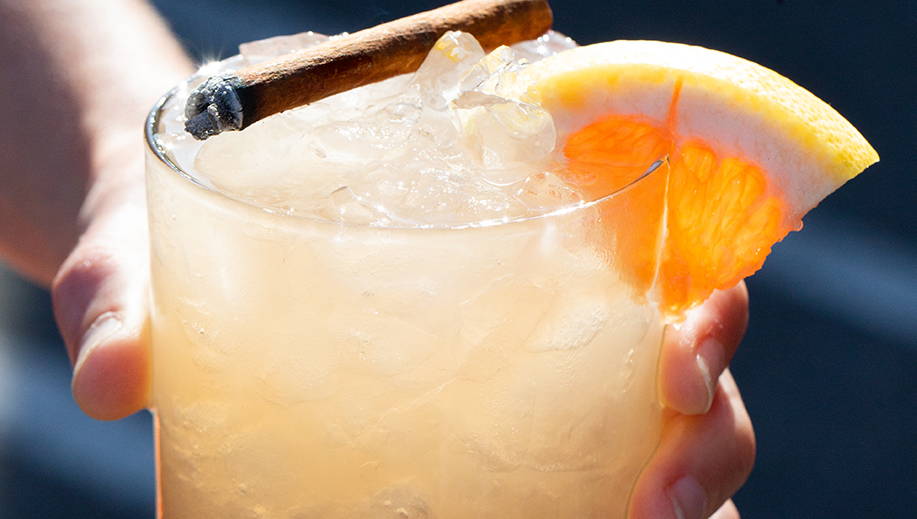 1 ½ oz. Yunnan Silver Needle concentrate* 
1 oz. Habanero Heavy syrup* 
2 oz. grapefruit juice  
1/2 tsp of fresh lemon juice
1 stick of cinnamon
Rim half of a rocks glass with salt and set aside. Fill glass with crushed ice and garnish with grapefruit. Add all ingredients to a cocktail shaker with ice and shake for 20 seconds. Double strain into glass. Light a cinnamon stick on fire and set it on the crushed ice. Serve still smoking.
To make Yunnan Silver Needle concentrate:
Heat 8 ounces of spring or freshly drawn filtered water to 190 degrees F. Add 3 sachets of (or 3 tbsp. of loose) Yunnan Silver Needle and steep for three minutes. Discard sachets and let cool.
To make Habanero Heavy syrup:
In a well-ventilated area, add 2 cups of water, peel of 1 grapefruit and 3 habanero chilies into a sauce pan and bring to a simmer. Once simmering, add 3 cups sugar and stir until combined. Remove from heat, cover and let sit for 1 hour. Strain into a clean jar, date and refrigerate.
---