A Thank You from Our Co-Founder Kim DeMent
Today we celebrate Founder's Day and honor Steve Smith's birthday, tipping our hat (or Fez, as Steve would prefer) to the visionary who dreamed up our small batch tea company steeped in transparency. This year marks a decade since turning his dream into a reality, and we are thrilled to share a letter penned by Smith Teamaker co-founder and Steve's wife Kim DeMent to our loyal friends, partners and customers.
Dear Smith Friends,
May 29th represents a special day here at Smith that we refer to as Founder's Day. A day that marks Steve's birthday and this year, it is also a celebration of our tenth year making tea under the banner of Steven Smith Teamaker. A momentous accomplishment for any business and one that Steve would be incredibly proud of.
Ten years ago, newly back from a years' sabbatical, Steve's mind was brimming with fresh possibilities for delivering the best tasting teas and infusions. At the time, it was truly "a family business," literally meaning our friends and family were coaxed in to help. The first time our fancy new tea-bagging machine was fired up, Steve flipped the switch and the rest of us gathered around the circulating bin catching the sachets and filling the cartons as fast as we could. As the machine sped up, we attempted to keep pace. Remember Lucille Ball and the chocolate factory? Well, we were sort of like that. It wasn't long before Dave had the flow all figured out and that's when the family had to get out of the green room.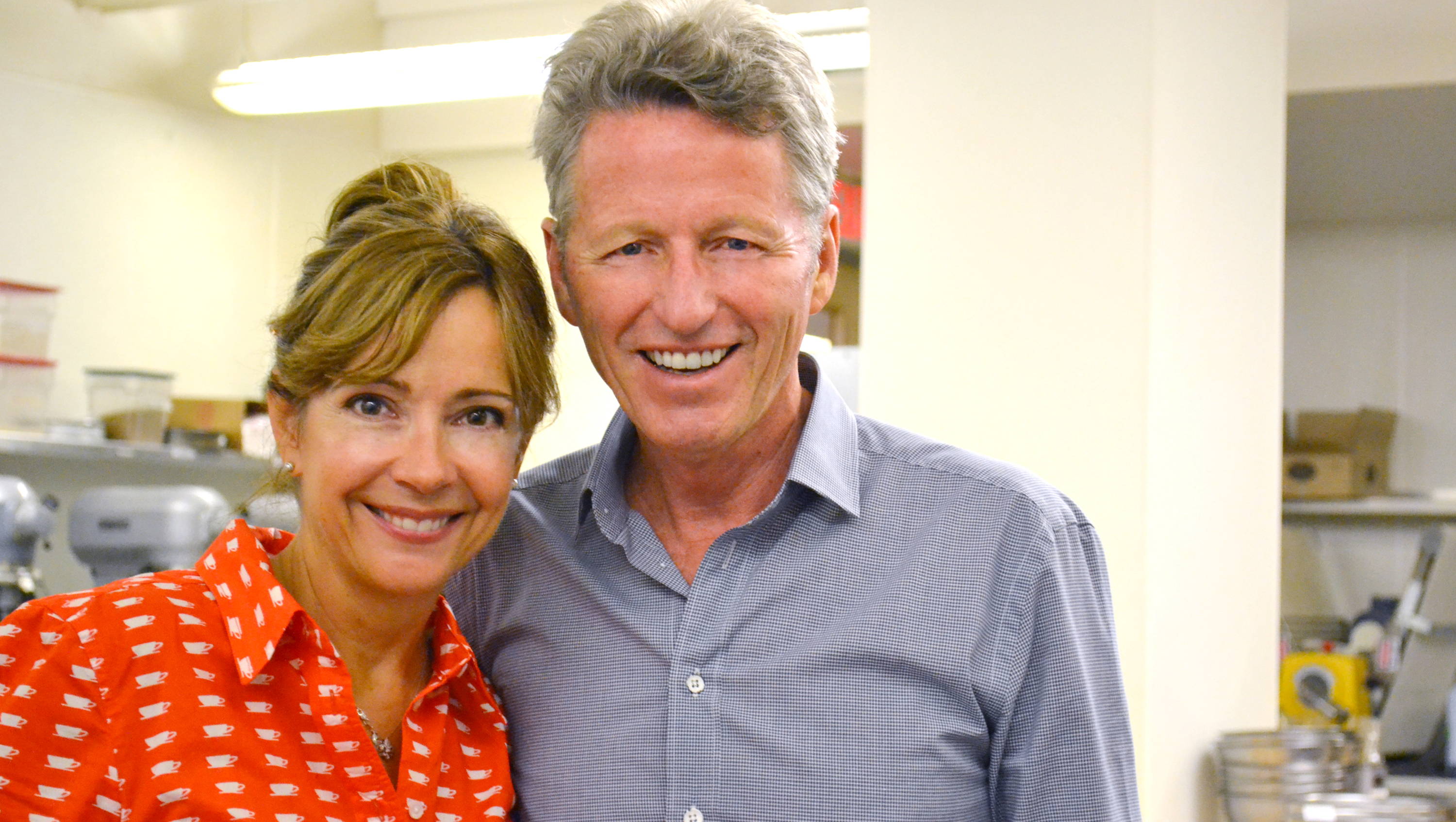 We still operate those machines in plain view of our visitors, blending the tea on site in small batches, folding the cartons, counting out the sachets by hand, and keeping an eagle eye that every carton is perfectly packed and sealed. However, now we have 25 competent people on the operations team, instead of our then ten-year-old son and assorted friends. There are systems and processes for everything and we continually work to improve those. In the beginning we were thrilled to pack 100 cartons in a day and now, with more machines and people, we are producing an average of 3,480 cartons per day to keep up with demand.
This is just one small example of how quickly transitions occur in a business. It seems like yesterday that we were discussing what colors the cartons should be, should we purchase or lease a printer and making the time to tweet and post our updates. Viola! Here we are ten years later. One of the business principles Steve practiced was to do everything himself, "until you can find someone to do it better," he'd say. He was a master at both, leading by example, picking up the broom without hesitation, working hard, attending to every detail, and then, recognizing the talent and skills in others, stepping aside (mostly) and letting people do it better. I think this builds loyalty and a company culture of mutual respect and appreciation, and is a testament to our team of nearly 60 employees who do it better each and every day.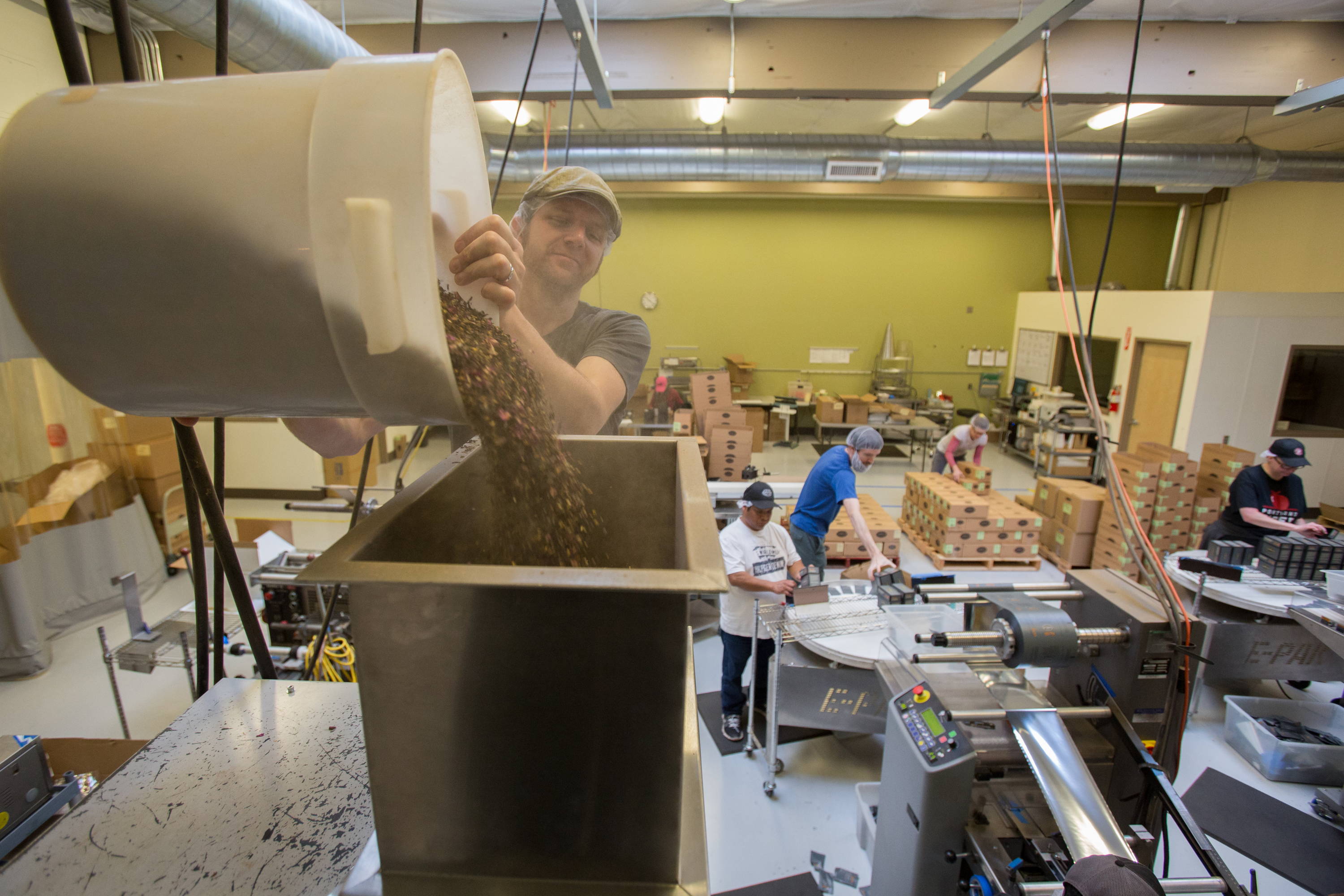 As I think back over the early days of starting Smith Teamaker, there are a couple of standout themes. The first is to know your product – the entire life cycle, from the bushes in the tea garden to the finish in the cup. The other is adaptability. In my experience, birthing and nurturing a business is akin to parenting on so many levels. And as such, just when you think you have one thing figured out, needs change and new solutions have to be explored. While some advancements may show up on a spreadsheet, most do not and require creativity and collective problem-solving. Organizational work flow gets mapped out, and then requirements shift, people have ideas for innovating, things break and need fixing. The ability to adapt and remain nimble keeps coming around.
I commend our team at Smith Teamaker, because they continue to know and love our product, work hard, pay attention to the details and find new ways to adapt themselves to change and growth. The values and spirit of the business started 10 years ago, are alive and well.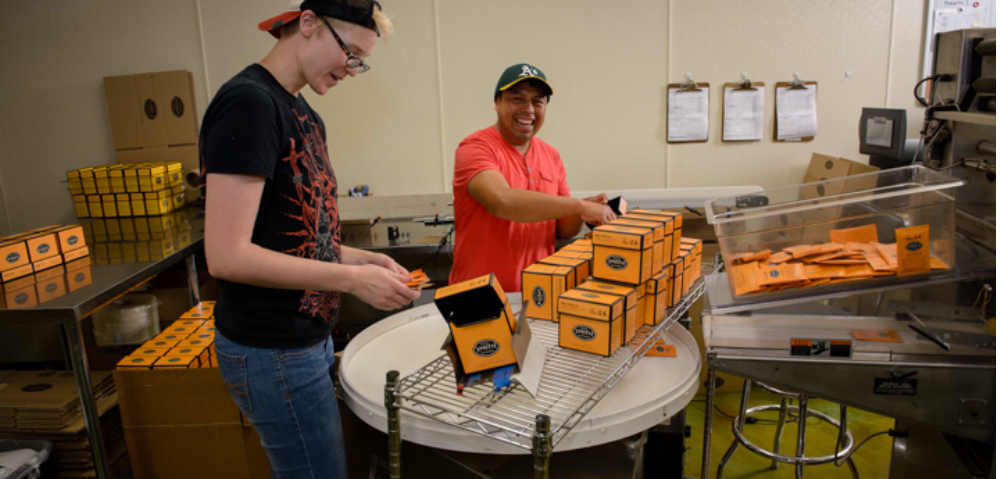 And for you, our loyal tea drinking fans, we appreciate that you have joined us for this wonderful adventure, supporting our efforts to deliver the best tea experience in your cup every day. We appreciate you for adapting to a new website, product offerings and new faces, for sharing your ceremony and rituals, photos, emails and posts, and for the time you take to connect with us and yourselves over tea. It is the commitment of everyone at Smith Teamaker to continue the practices that brought us here and to keep adapting to doing it better. We appreciate your loyalty and for giving us the opportunity to do what we love.
We hope that you will watch for a special Anniversary Blend that Ravi and the Tea Department – Sara, Claire and Donovan, will be delivering up very soon. A way to commemorate ten exciting years and, hopefully, many more to come.
Cheers,
Kim DeMent, Co-founder
---