Taking on the New Year with Head Teamaker Ravi Kroesen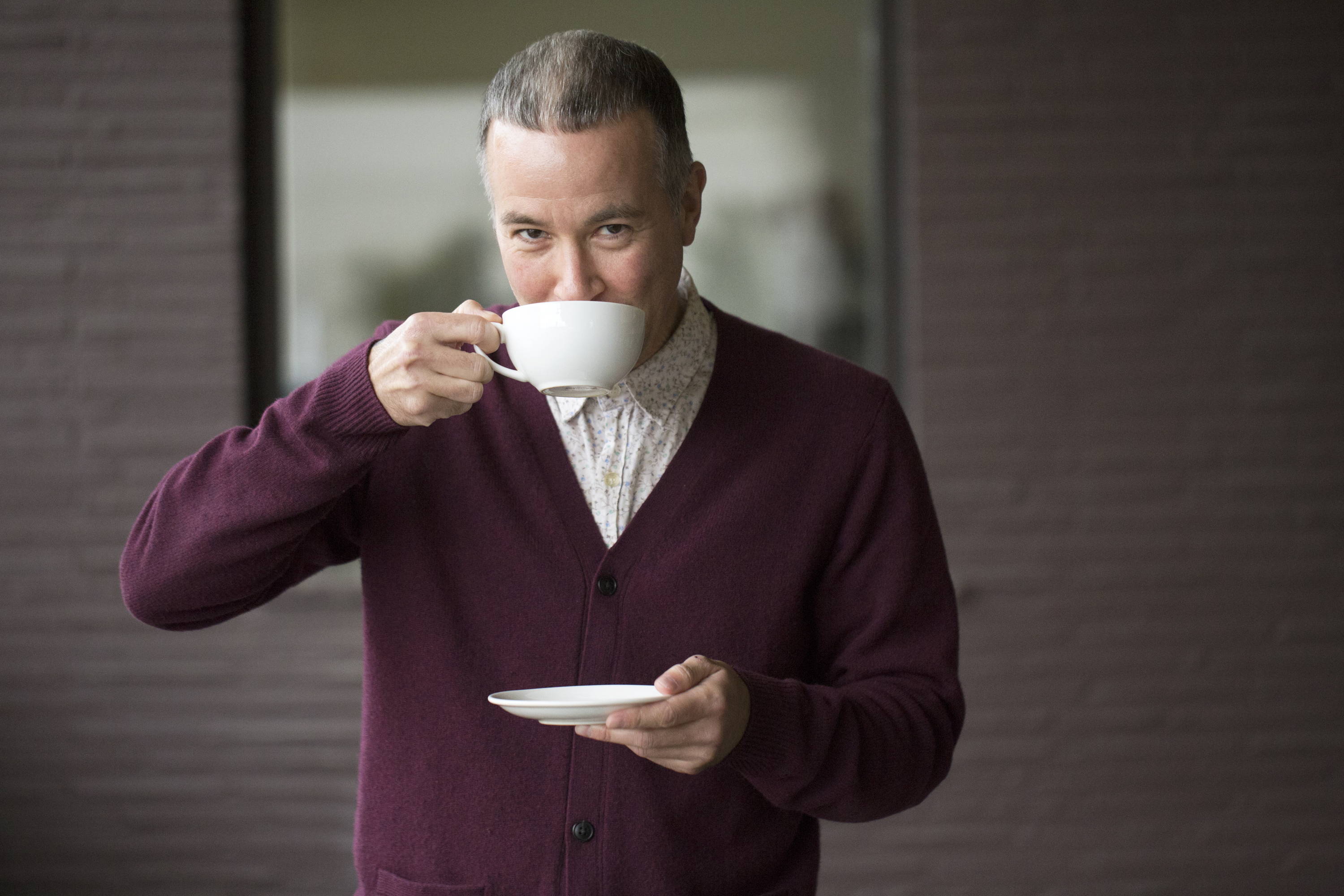 We all have ambitions for the new year, and the new decade: eating cleaner, exercising, fostering a healthy work-life balance, disengaging from our phones, and spending quality time with loved ones to name a few. Staying productive and getting to the gym before or after work, while cutting down on coffee or caffeinated sodas, can feel impossible. And, let's be real, drinking less alcohol can mean fewer outings with friends. New Year's resolutions put pressure on us to change our habits all at once, but living a new lifestyle asks us to restructure our days in small, incremental ways. We sat down with our Head Teamaker Ravi Kroesen to discuss some healthy habits for tea buyers to integrate into the new year.


In addition to being one of the foremost experts on tea in the U.S., Kroesen lives a zero-proof lifestyle (he doesn't drink alcohol), and maintains a rigorous daily yoga practice. Drinking tea helps Kroesen meet the mental and physical demands of both his job, his yoga practice and his social life. When drinking on-the-go, he prefers to use a Grosche double walled glass infuser, pre-brewing a cup before yoga using the thermos' removable infuser, or enjoying multiple  "Grandpa style" steepings.


Kroesen makes a strong case for tea as a healthy, caffeinated alternative to coffee or energy drinks. While coffee provides high-doses of caffeine, it's not conducive to a relaxed state of mind. It accelerates the heart-rate, increases stress levels, and induces dehydration. Matcha is a great substitute if you're looking for a beverage with comparable levels of caffeine, but if you're trying to cut back on caffeine, your favorite green or black tea will do just fine.


Lightly oxidized oolongs are a favorite of Kroesen's, because they do more than just provide an energy boost. They contain high concentrates of an amino acid called L-theanine, which the body produces naturally when it's in a relaxed state. Low doses of L-theanine have been found to mediate anxiety and increase serotonin levels in the brain. Unlike coffee, tea puts your metabolic system in a state of relaxation, promoting both productivity and positive vibes.


In many cultures, tea-drinking is a daily social event. Instead of grabbing a cappuccino after lunch, Kroesen enjoys a 15 minute Gaiwan session, sampling one of our rare Reserve Series teas, privately or with fellow Teamakers. Although he personally avoids caffeine later in the day, in China and Japan, tea shops can stay open late, where it's common to socialize for hours on end.
"All the farmers I've visited at origin steep their teas differently––there's no one way," Kroesen tells me. "But they always do so communally, whether that means sharing a cup with a potential customer, family or friends. The bare essence of most Eastern style tea ceremonies is to use multiple flash infusions. That's why I recommend that serious tea drinkers incorporate a Gaiwan into their tea drinking habits. Western style brewing (using a traditional teapot) is designed to experience consistent flavor, and while that can be really good for some settings, there's not much change or dynamism in the nature of the brewing experience or the flavor-profile of the tea itself. This is unlike a Gaiwan, where each cup unfolds a unique tea drinking experience."


If you find yourself craving a reprieve during a hectic workday, consider offering to share a teapot of our malty and rich No. 1851 Portland Breakfast, or our fantastically fragrant No. 96 Jasmine Silver Tip  with a coworker. If you're tired of meeting your friends at the bar after work, invite them over for a delicious Meadow Tea Cake and a tea pairing of your choice. And next time you're feeling sluggish after work on your way to the gym or yoga, consider swapping out a caffeine-packed coffee or a sugary energy drink for some fragrant No. 5 Phoenix Oolong or an invigorating No. 8 Spring Greens. 

With just a few sachets or some loose leaf tea and some intentionality, you'll transcend your goals in 2020.
-Sebastian Zinn
---