Smith Teamaker Factory Tour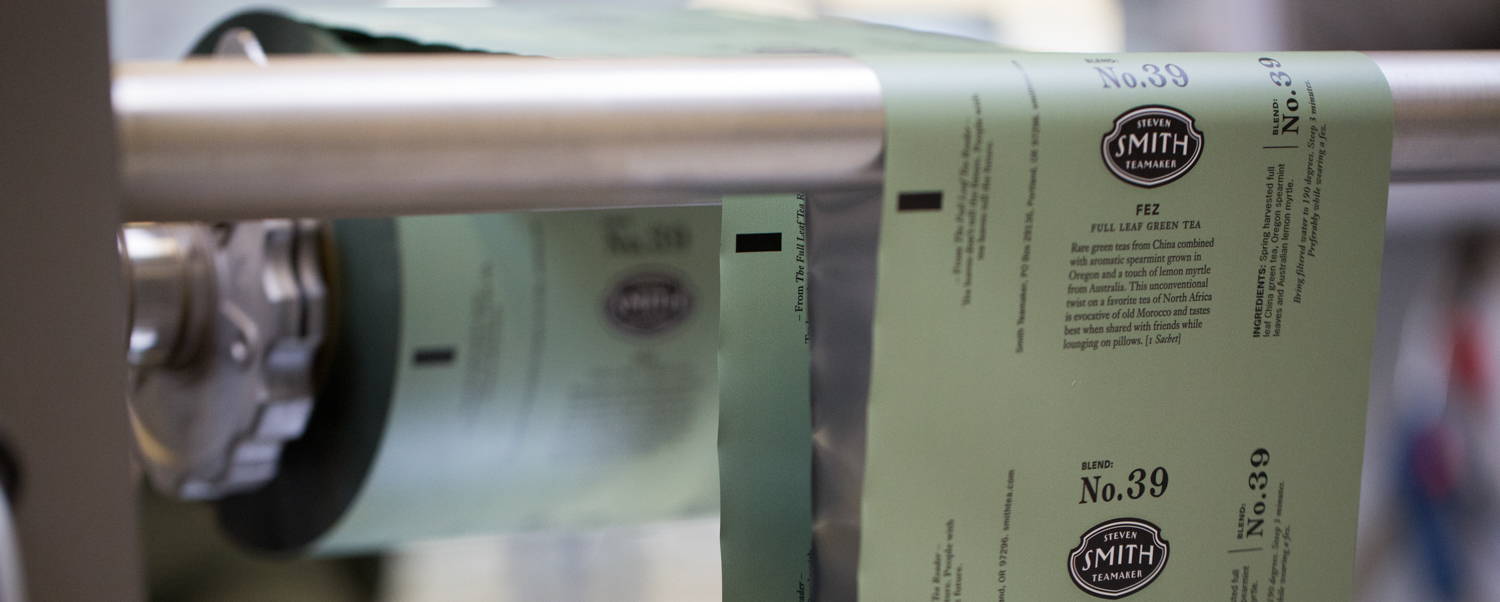 Steep yourself in the exotic world of Smith Teamaker during this 45-minute tour of our manufacturing facility and headquarters. Hosted every Friday at 2PM.
110 SE Washington St., Portland, OR 97214
Tours are on a first come first serve basis. Once our maximum is reached, we will not be able to accommodate additional guests. The tour is 45 minutes and concludes with a tea tasting.
Children 7-12 must be accompanied by an adult; Children under 7 are not allowed on the tour.
For safety reasons, each attendee must register separately. You can register for them, but you will need to provide name and contact information for each guest.
THINGS TO KNOW BEFORE YOU VISIT
Our factory follows Good Manufacturing Practices (GMP) to ensure the safety of our employees and guests. Please keep these in mind while on your tour at Smith Teamaker.
Children 7-12 must be accompanied by an adult.
Photography is allowed on portions of the tour. The tour leader will announce as the tour progresses which areas are available for photography.
Hairnets and beard nets covering facial hair are required and will be provided when on the production floor.
Food, drinks or glass are not allowed in the factory.
Animals of any kind are not allowed.
Earrings and jewelry must be taken off and stored on your person prior to entering the production area.
Shoes with heels, slippery bottoms, or wheels of any kind will not be permitted on the production floor.
The tour group must always keep with the tour and ensure that they are only entering in areas where the tour guide permits.
We prohibit any item that could cause harmful or disruptive experiences for our other guests or team. We reserve the right to cancel a tour or remove said persons from the group at any time.