Start Your Journey
1. Select Collection
Starting at $38.97 (includes free shipping)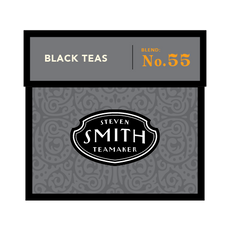 Black Tea
Teas with depth and nuance that is unsurpassed.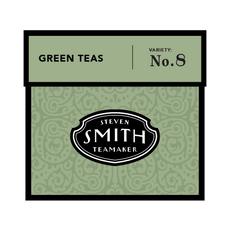 Green Tea
A collection to please even the most jaded palate.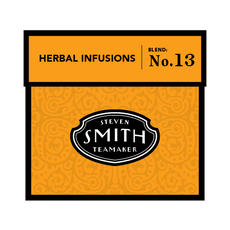 Herbal Tea
Deeply flavorful & naturally caffeine-free herbal infusions.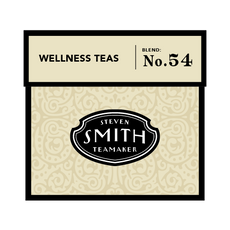 Organic Wellness Tea
Organic, healthful elixirs and never a hint of the medicinal.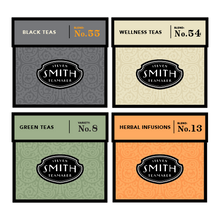 Teamaker's Choice
A range of teas across our collections. Curated by our teamakers.
2. Select Duration
One tea will be delivered each month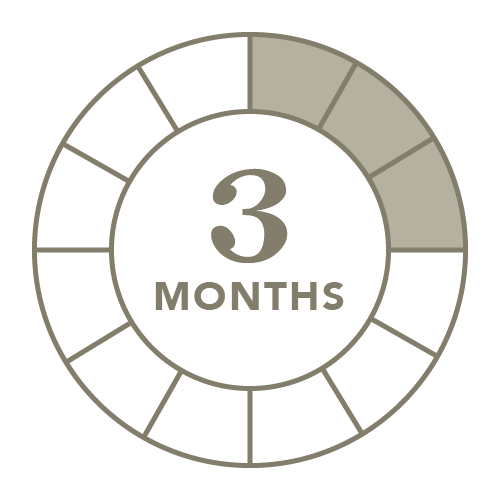 3 Months
Starting at $38.97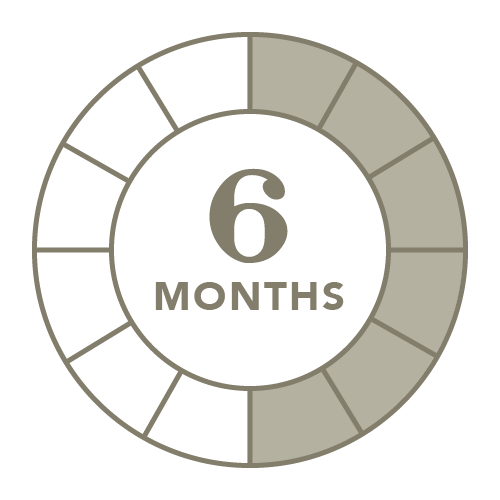 6 Months
Starting at $77.94
3. Select Format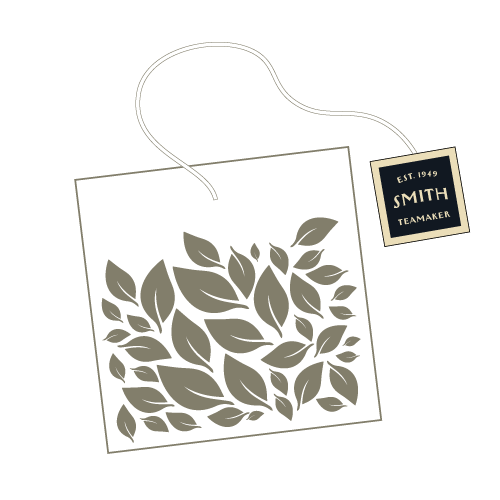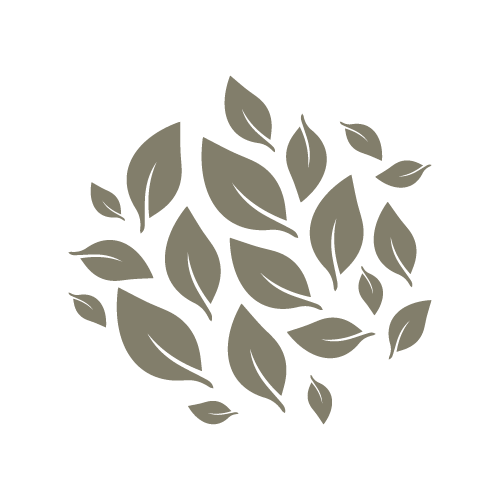 //www.smithtea.com/cdn/shop/products/TeaCategoryicons20_6948d7f2-59e3-4761-8afb-325f31c568d7_small.png?v=1636721717
3 Month Black Tea Subscription

Lord Bergamot No. 55: A flavor superior to traditional Earl Grey. Fragrant Ceylon Dimbula and Uva are artfully combined with select teas from India's Assam valley, then scented with the flavor of bergamot from the realm of Reggio Calabria, Italy.

British Brunch No. 18: A rich blend of full-bodied Indian Assam teas paired with succulent Ceylon Dimbula, intense and floral Ceylon Uva, and a touch of smoky Keemun from Anhui Province in China. The perfect breakfast tea. But sophisticated and delicious any time of day as well.

Portland Breakfast No. 1851: Big, strong and assertive, with notes of malt, leather, spice, and a touch of peat. Not quite as astringent as other breakfast teas. Just rich, dark and perfect for a rainy Portland morning.

39426539815047
$38.97
//www.smithtea.com/cdn/shop/products/TeaCategoryicons20_c78f2b46-9701-42bd-9f4f-f730cf3764e0_small.png?v=1635209533
6 Month Black Tea Subscription

Lord Bergamot No. 55: A flavor superior to traditional Earl Grey. Fragrant Ceylon Dimbula and Uva are artfully combined with select teas from India's Assam valley, then scented with the flavor of bergamot from the realm of Reggio Calabria, Italy.

British Brunch No. 18: A rich blend of full-bodied Indian Assam teas paired with succulent Ceylon Dimbula, intense and floral Ceylon Uva, and a touch of smoky Keemun from Anhui Province in China. The perfect breakfast tea. But sophisticated and delicious any time of day as well.

Exceptional Iced Tea: No. 46: A highly invigorating blend of full leaf Assam and Ceylon black teas chosen for their ability to create a more elevated iced tea experience. Tastes especially cool in dark glasses.

Masala Chai No. 33: In India, chai means sweetly spiced tea served with foamed milk. Ours combines second flush Assam teas with pungent ginger root, cassia, black pepper, cloves and cardamom to create a rich and spicy brew worthy of any chai wallah.

Black Lavender No. 14: A glorious bouquet of delicate French lavender paired with exquisite black Ceylon and lapsang souchong teas, fruity black currant and sweet vanilla. Handcrafted with great joie de vivre in the Smith atelier.

Portland Breakfast No. 1851: Big, strong and assertive, with notes of malt, leather, spice, and a touch of peat. Not quite as astringent as other breakfast teas. Just rich, dark and perfect for a rainy Portland morning.

39509707784327
$77.94
//www.smithtea.com/cdn/shop/products/TeaCategoryicons20_dd282825-cabd-49bb-bac5-37f4747116f1_small.png?v=1636721826
3 Month Loose Leaf Black Tea Subscription

Lord Bergamot No. 55: A flavor superior to traditional Earl Grey. Fragrant Ceylon Dimbula and Uva are artfully combined with select teas from India's Assam valley, then scented with the flavor of bergamot from the realm of Reggio Calabria, Italy.

British Brunch No. 18: A rich blend of full-bodied Indian Assam teas paired with succulent Ceylon Dimbula, intense and floral Ceylon Uva, and a touch of smoky Keemun from Anhui Province in China. The perfect breakfast tea. But sophisticated and delicious any time of day as well.

Portland Breakfast No. 1851: Big, strong and assertive, with notes of malt, leather, spice, and a touch of peat. Not quite as astringent as other breakfast teas. Just rich, dark and perfect for a rainy Portland morning.

39584453689479
$44.97
//www.smithtea.com/cdn/shop/products/TeaCategoryicons20_b2dd1710-7a02-41d0-86c2-230d12fbdea5_small.png?v=1635209613
6 Month Loose Leaf Black Tea Subscription

Lord Bergamot No. 55: A flavor superior to traditional Earl Grey. Fragrant Ceylon Dimbula and Uva are artfully combined with select teas from India's Assam valley, then scented with the flavor of bergamot from the realm of Reggio Calabria, Italy.

British Brunch No. 18: A rich blend of full-bodied Indian Assam teas paired with succulent Ceylon Dimbula, intense and floral Ceylon Uva, and a touch of smoky Keemun from Anhui Province in China. The perfect breakfast tea. But sophisticated and delicious any time of day as well.

Exceptional Iced Tea: No. 46: A highly invigorating blend of full leaf Assam and Ceylon black teas chosen for their ability to create a more elevated iced tea experience. Tastes especially cool in dark glasses.

Masala Chai No. 33: In India, chai means sweetly spiced tea served with foamed milk. Ours combines second flush Assam teas with pungent ginger root, cassia, black pepper, cloves and cardamom to create a rich and spicy brew worthy of any chai wallah.

Black Lavender No. 14: A glorious bouquet of delicate French lavender paired with exquisite black Ceylon and lapsang souchong teas, fruity black currant and sweet vanilla. Handcrafted with great joie de vivre in the Smith atelier.

Portland Breakfast No. 1851: Big, strong and assertive, with notes of malt, leather, spice, and a touch of peat. Not quite as astringent as other breakfast teas. Just rich, dark and perfect for a rainy Portland morning.

39584454246535
$89.94
//www.smithtea.com/cdn/shop/products/TeaCategoryicons19_small.png?v=1635209201
3 Month Green Tea Subscription

Fez No. 39: Rare green teas from China combined with aromatic spearmint grown in the Pacific Northwest and a hint of lemon myrtle from Australia. Fez artfully evokes old Morocco, and tastes best when shared with friends while lounging on pillows.

Jasmine Silver Tip No. 96: Delicate, tender green tea leaves from China's Fujian Province are harvested each May and steam-fired to maintain their flavor - then placed amid just- picked jasmine buds, which open slowly to share their fragrance. Many call it the perfect marriage.

Rose City Genmaicha No. 1912: A delicious Oregon twist on Japanese Genmaicha. Combines the light, nutty flavor of roasted rice with a grassy green tea character and rose petal finish—all softened by a kiss of sweet manuka honey.

39509705425031
$38.97
//www.smithtea.com/cdn/shop/products/TeaCategoryicons19_eb08bfd5-33d6-4869-92f2-2df7f06d58f9_small.png?v=1635209570
6 Month Green Tea Subscription

Fez No. 39: Rare green teas from China combined with aromatic spearmint grown in the Pacific Northwest and a hint of lemon myrtle from Australia. Fez artfully evokes old Morocco, and tastes best when shared with friends while lounging on pillows.

Jasmine Silver Tip No. 96: Delicate, tender green tea leaves from China's Fujian Province are harvested each May and steam-fired to maintain their flavor - then placed amid just- picked jasmine buds, which open slowly to share their fragrance. Many call it the perfect marriage.

Spring Greens No. 8: Your perfect go-to green for everyday enjoyment, this spring-harvested Mao Feng tea from Zhejiang has a slightly sweet, vegetal aroma with a lingering fresh aftertaste. Peaceful, refreshing, and rejuvenating, it's naturally rich in antioxidants and organically delicious. 

Pineapple Green Iced Tea No. 81: Riding a perfect wave of full-bodied Chinese green tea, this fresh taste of paradise lands with a splash of pineapple, peach and vanilla. Votes other tropical teas right off the island.

White Petal No. 72: These delicate, shade-dried leaves from China's Fujian Province are naturally high in antioxidants. Egyptian chamomile petals and Chinese osmanthus flowers add a fragrant, toasty, creamy and slightly sweet bloom of flavor.

Rose City Genmaicha No. 1912: A delicious Oregon twist on Japanese Genmaicha. Combines the light, nutty flavor of roasted rice with a grassy green tea character and rose petal finish—all softened by a kiss of sweet manuka honey.

39509739044999
$77.94
//www.smithtea.com/cdn/shop/products/TeaCategoryicons19_aac85c2a-3a3c-4555-b451-7a05d5d50aae_small.png?v=1635209273
3 Month Loose Leaf Green Tea Subscription

Fez No. 39: Rare green teas from China combined with aromatic spearmint grown in the Pacific Northwest and a hint of lemon myrtle from Australia. Fez artfully evokes old Morocco, and tastes best when shared with friends while lounging on pillows.

Jasmine Silver Tip No. 96: Delicate, tender green tea leaves from China's Fujian Province are harvested each May and steam-fired to maintain their flavor - then placed amid just- picked jasmine buds, which open slowly to share their fragrance. Many call it the perfect marriage.

Rose City Genmaicha No. 1912: A delicious Oregon twist on Japanese Genmaicha. Combines the light, nutty flavor of roasted rice with a grassy green tea character and rose petal finish—all softened by a kiss of sweet manuka honey.

39584456802439
$44.97
//www.smithtea.com/cdn/shop/products/TeaCategoryicons19_5315b923-bf55-4267-9e62-d77f1311a082_small.png?v=1635209645
6 Month Loose Leaf Green Tea Subscription

Fez No. 39: Rare green teas from China combined with aromatic spearmint grown in the Pacific Northwest and a hint of lemon myrtle from Australia. Fez artfully evokes old Morocco, and tastes best when shared with friends while lounging on pillows.

Jasmine Silver Tip No. 96: Delicate, tender green tea leaves from China's Fujian Province are harvested each May and steam-fired to maintain their flavor - then placed amid just- picked jasmine buds, which open slowly to share their fragrance. Many call it the perfect marriage.

Spring Greens No. 8: This spring harvested Mao Feng green tea from Zhejiang China has a slightly sweet, vegetal taste and aroma with a lingering fresh aftertaste. Carefully picked at high elevation, it is exceptionally rich in antioxidants for greater feng shui enhancement.

Pineapple Green Iced Tea No. 81: Riding a perfect wave of full-bodied Chinese green tea, this fresh taste of paradise lands with a splash of pineapple, peach and vanilla. Votes other tropical teas right off the island.

White Petal No. 72: These delicate, shade-dried leaves from China's Fujian Province are naturally high in antioxidants. Egyptian chamomile petals and Chinese osmanthus flowers add a fragrant, toasty, creamy and slightly sweet bloom of flavor.

Rose City Genmaicha No. 1912: A delicious Oregon twist on Japanese Genmaicha. Combines the light, nutty flavor of roasted rice with a grassy green tea character and rose petal finish—all softened by a kiss of sweet manuka honey.

39584454803591
$89.94
//www.smithtea.com/cdn/shop/products/TeaCategoryicons21_small.png?v=1635209226
3 Month Herbal Tea Subscription

Meadow No. 67: A caffeine-free blend of golden Egyptian chamomile flowers and mildly stimulating, fragrant hyssop joined with smooth Cape rooibos, rose petals and linden flowers. You may need a sun hat.


Red Nectar No. 13: A caffeine-free blend of golden Egyptian chamomile flowers and mildly stimulating, fragrant hyssop joined with smooth Cape rooibos, rose petals and linden flowers. You may need a sun hat.

Peppermint  No. 45: It's no secret that the world's best peppermint comes from the Pacific Northwest. Gently hand-screened for perfect leaf size, it infuses a full, creamy flavor with distinct chocolate notes and an intense finish. A great after dinner treat or midday breath freshener. 

39426541289607
$38.97
//www.smithtea.com/cdn/shop/products/TeaCategoryicons21_c6e3ef03-e4a4-42e7-a787-51f200e08042_small.png?v=1635209589
6 Month Herbal Tea Subscription

Meadow No. 67: A caffeine-free blend of golden Egyptian chamomile flowers and mildly stimulating, fragrant hyssop joined with smooth Cape rooibos, rose petals and linden flowers. You may need a sun hat.


Big Hibiscus No. 24: The cabernet of hibiscus teas. We join luscious red hibiscus with Indian sarsaparilla, ginger, pink rose petals, and elderflowers from Europe. Deep red, complex, nuanced and caffeine free, this tea almost needs a corkscrew.

Red Nectar No. 13: A caffeine-free blend of golden Egyptian chamomile flowers and mildly stimulating, fragrant hyssop joined with smooth Cape rooibos, rose petals and linden flowers. You may need a sun hat.

Lullaby No. 40: A relaxing, caffeine-free blend of floral lemongrass, golden chamomile, and soothing ashwagandha. The perfect formula for a quiet evening, crafted with care for the child in everyone. Let it sing you softly to sleep.​

Hibiscus Mango Iced Tea No. 42: A bright mango forward infusion of juicy hibiscus flowers, orange peel and smooth rooibos. Caffeine-free for enjoyment any time of day. One sip and everything's rosy.

Peppermint  No. 45: It's no secret that the world's best peppermint comes from the Pacific Northwest. Gently hand-screened for perfect leaf size, it infuses a full, creamy flavor with distinct chocolate notes and an intense finish. A great after dinner treat or midday breath freshener. Caffeine free.

39509763588231
$77.94
//www.smithtea.com/cdn/shop/products/TeaCategoryicons21_583e9651-511f-4db4-aa13-2016b2d7c793_small.png?v=1635209315
3 Month Loose Leaf Herbal Tea Subscription

Meadow No. 67: A caffeine-free blend of golden Egyptian chamomile flowers and mildly stimulating, fragrant hyssop joined with smooth Cape rooibos, rose petals and linden flowers. You may need a sun hat.


Red Nectar No. 13: A caffeine-free blend of golden Egyptian chamomile flowers and mildly stimulating, fragrant hyssop joined with smooth Cape rooibos, rose petals and linden flowers. You may need a sun hat.

Peppermint  No. 45: It's no secret that the world's best peppermint comes from the Pacific Northwest. Gently hand-screened for perfect leaf size, it infuses a full, creamy flavor with distinct chocolate notes and an intense finish. A great after dinner treat or midday breath freshener. Caffeine free.

39584456835207
$44.97
//www.smithtea.com/cdn/shop/products/TeaCategoryicons21_96bef104-bde3-41a5-a598-35bc9fa0edef_small.png?v=1635209664
6 Month Loose Leaf Herbal Tea Subscription

Meadow No. 67: A caffeine-free blend of golden Egyptian chamomile flowers and mildly stimulating, fragrant hyssop joined with smooth Cape rooibos, rose petals and linden flowers. You may need a sun hat.


Big Hibiscus No. 24: The cabernet of hibiscus teas. We join luscious red hibiscus with Indian sarsaparilla, ginger, pink rose petals, and elderflowers from Europe. Deep red, complex, nuanced and caffeine free, this tea almost needs a corkscrew.

Red Nectar No. 13: A caffeine-free blend of golden Egyptian chamomile flowers and mildly stimulating, fragrant hyssop joined with smooth Cape rooibos, rose petals and linden flowers. You may need a sun hat.

Lullaby No. 40: A relaxing, caffeine-free blend of floral lemongrass, golden chamomile, and soothing ashwagandha. The perfect formula for a quiet evening, crafted with care for the child in everyone. Let it sing you softly to sleep.​

Hibiscus Mango Iced Tea No. 42: A bright mango forward infusion of juicy hibiscus flowers, orange peel and smooth rooibos. Caffeine-free for enjoyment any time of day. One sip and everything's rosy.

Peppermint  No. 45: It's no secret that the world's best peppermint comes from the Pacific Northwest. Gently hand-screened for perfect leaf size, it infuses a full, creamy flavor with distinct chocolate notes and an intense finish. A great after dinner treat or midday breath freshener. Caffeine free.

39584456933511
$89.94
//www.smithtea.com/cdn/shop/products/TeaCategoryicons22_50bfb113-f368-4bc9-98ce-e5f6f0b41e24_small.png?v=1635209508
3 Month Wellness Tea Subscription

Golden Light No 54: The gold standard of turmeric teas, this richly vibrant infusion is filled with feelings of sweet well-being, activated by black pepper, lemon, cardamom, and smooth sarsaparilla. All organically delicious—and good for you, as well. 


Lullaby No. 40: A relaxing, caffeine-free blend of floral lemongrass, golden chamomile, and soothing ashwagandha. The perfect formula for a quiet evening, crafted with care for the child in everyone. Let it sing you softly to sleep.​

Soothe Sayer No. 15: To soothe your throat and spirit in times of stress or illness, this comforting herbal infusion is a rejuvenating elixir of peppermint, ginger, and echinacea. Tastes uncommonly good, even when you don't have a cold. Just sayin'.​

39509867200647
$41.97
//www.smithtea.com/cdn/shopifycloud/shopify/assets/no-image-100-c91dd4bdb56513f2cbf4fc15436ca35e9d4ecd014546c8d421b1aece861dfecf_small.gif
//www.smithtea.com/cdn/shop/products/TeaCategoryicons22_small.png?v=1635209471
3 Month Loose Leaf Wellness Tea Subscription

Golden Light No 54: The gold standard of turmeric teas, this richly vibrant infusion is filled with feelings of sweet well-being, activated by black pepper, lemon, cardamom, and smooth sarsaparilla. All organically delicious—and good for you, as well. 


Lullaby No. 40: A relaxing, caffeine-free blend of floral lemongrass, golden chamomile, and soothing ashwagandha. The perfect formula for a quiet evening, crafted with care for the child in everyone. Let it sing you softly to sleep.​

Soothe Sayer No. 15: To soothe your throat and spirit in times of stress or illness, this comforting herbal infusion is a rejuvenating elixir of peppermint, ginger, and echinacea. Tastes uncommonly good, even when you don't have a cold. Just sayin'.​

39584457359495
$47.97
//www.smithtea.com/cdn/shopifycloud/shopify/assets/no-image-100-c91dd4bdb56513f2cbf4fc15436ca35e9d4ecd014546c8d421b1aece861dfecf_small.gif
//www.smithtea.com/cdn/shop/products/TeaCategoryicons23_e2725829-e5d8-4752-9295-f24e705c7c50_small.png?v=1635344317
3 Month Teamaker's Choice Subscription

Lord Bergamot No. 55: A flavor superior to traditional Earl Grey. Fragrant Ceylon Dimbula and Uva are artfully combined with select teas from India's Assam valley, then scented with the flavor of bergamot from the realm of Reggio Calabria, Italy.

Spring Greens No. 8: Your perfect go-to green for everyday enjoyment, this spring-harvested Mao Feng tea from Zhejiang has a slightly sweet, vegetal aroma with a lingering fresh aftertaste. Peaceful, refreshing, and rejuvenating, it's naturally rich in antioxidants and organically delicious. 

Peppermint  No. 45: It's no secret that the world's best peppermint comes from the Pacific Northwest. Gently hand-screened for perfect leaf size, it infuses a full, creamy flavor with distinct chocolate notes and an intense finish. A great after dinner treat or midday breath freshener.

39559130480775
$38.97
//www.smithtea.com/cdn/shop/products/TeaCategoryicons23_small.png?v=1635344288
6 Month Teamaker's Choice Subscription

Lord Bergamot No. 55: A flavor superior to traditional Earl Grey. Fragrant Ceylon Dimbula and Uva are artfully combined with select teas from India's Assam valley, then scented with the flavor of bergamot from the realm of Reggio Calabria, Italy.

Spring Greens No. 8: Your perfect go-to green for everyday enjoyment, this spring-harvested Mao Feng tea from Zhejiang has a slightly sweet, vegetal aroma with a lingering fresh aftertaste. Peaceful, refreshing, and rejuvenating, it's naturally rich in antioxidants and organically delicious. 

Ginger Peach Iced Tea No. 35: A decidedly fruitful pairing of Indian and Sri Lankan black teas, joined with the earthy essence of ginger, peach and nectarine. A perfect pick for all seasons. Deep, rich, rewarding and unimpeachably delicious.

Jasmine Silver Tip No. 96: Delicate, tender green tea leaves from China's Fujian Province are harvested each May and steam-fired to maintain their flavor - then placed amid just- picked jasmine buds, which open slowly to share their fragrance. Many call it the perfect marriage.

Lullaby No. 40: A relaxing, caffeine-free blend of floral lemongrass, golden chamomile, and soothing ashwagandha. The perfect formula for a quiet evening, crafted with care for the child in everyone. Let it sing you softly to sleep.​

Peppermint  No. 45: It's no secret that the world's best peppermint comes from the Pacific Northwest. Gently hand-screened for perfect leaf size, it infuses a full, creamy flavor with distinct chocolate notes and an intense finish. A great after dinner treat or midday breath freshener. Caffeine free.

39559136411783
$77.94
//www.smithtea.com/cdn/shop/products/TeaCategoryicons23_d0e8967a-aa9b-4e7a-a27c-cc466d79b823_small.png?v=1635344300
3 Month Loose Leaf Teamaker's Choice Subscription

Lord Bergamot No. 55: A flavor superior to traditional Earl Grey. Fragrant Ceylon Dimbula and Uva are artfully combined with select teas from India's Assam valley, then scented with the flavor of bergamot from the realm of Reggio Calabria, Italy.

Spring Greens No. 8: Your perfect go-to green for everyday enjoyment, this spring-harvested Mao Feng tea from Zhejiang has a slightly sweet, vegetal aroma with a lingering fresh aftertaste. Peaceful, refreshing, and rejuvenating, it's naturally rich in antioxidants and organically delicious. 

Peppermint  No. 45: It's no secret that the world's best peppermint comes from the Pacific Northwest. Gently hand-screened for perfect leaf size, it infuses a full, creamy flavor with distinct chocolate notes and an intense finish. A great after dinner treat or midday breath freshener.

39584458604679
$44.97
//www.smithtea.com/cdn/shop/products/TeaCategoryicons23_4da0e74d-09f4-4384-91ca-510523d58e56_small.png?v=1635344343
6 Month Loose Leaf Teamaker's Choice Subscription

Lord Bergamot No. 55: A flavor superior to traditional Earl Grey. Fragrant Ceylon Dimbula and Uva are artfully combined with select teas from India's Assam valley, then scented with the flavor of bergamot from the realm of Reggio Calabria, Italy.

Spring Greens No. 8: Your perfect go-to green for everyday enjoyment, this spring-harvested Mao Feng tea from Zhejiang has a slightly sweet, vegetal aroma with a lingering fresh aftertaste. Peaceful, refreshing, and rejuvenating, it's naturally rich in antioxidants and organically delicious. 

Ginger Peach Iced Tea No. 35: A decidedly fruitful pairing of Indian and Sri Lankan black teas, joined with the earthy essence of ginger, peach and nectarine. A perfect pick for all seasons. Deep, rich, rewarding and unimpeachably delicious.

Jasmine Silver Tip No. 96: Delicate, tender green tea leaves from China's Fujian Province are harvested each May and steam-fired to maintain their flavor - then placed amid just- picked jasmine buds, which open slowly to share their fragrance. Many call it the perfect marriage.

Lullaby No. 40: A relaxing, caffeine-free blend of floral lemongrass, golden chamomile, and soothing ashwagandha. The perfect formula for a quiet evening, crafted with care for the child in everyone. Let it sing you softly to sleep.​

Peppermint  No. 45: It's no secret that the world's best peppermint comes from the Pacific Northwest. Gently hand-screened for perfect leaf size, it infuses a full, creamy flavor with distinct chocolate notes and an intense finish. A great after dinner treat or midday breath freshener. Caffeine free.

39584458670215
$89.94