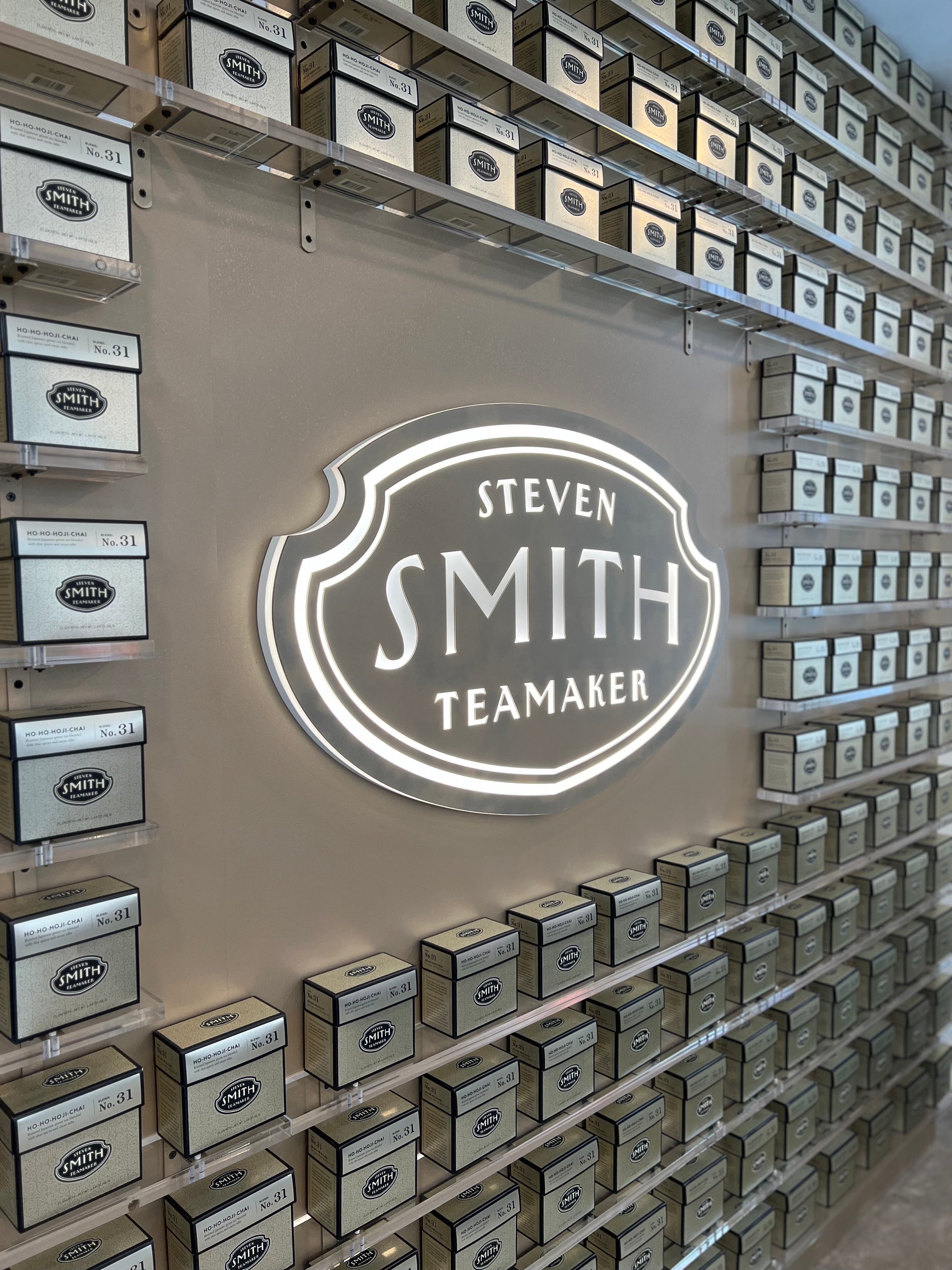 Bridgeport Village Holiday Pop-Up
Located at Bridgeport Village in a kiosk between lululemon and Madewell.
Hours:
Mon–Sat: 10am-8pm Sun: 11am-6pm
We are thrilled to announce the opening of our Bridgeport Village Holiday Pop-Up. This is your one stop shop for all your teas for under the tree. From curated gift sets to teas and treats, we have all the merry makings of a season to celebrate.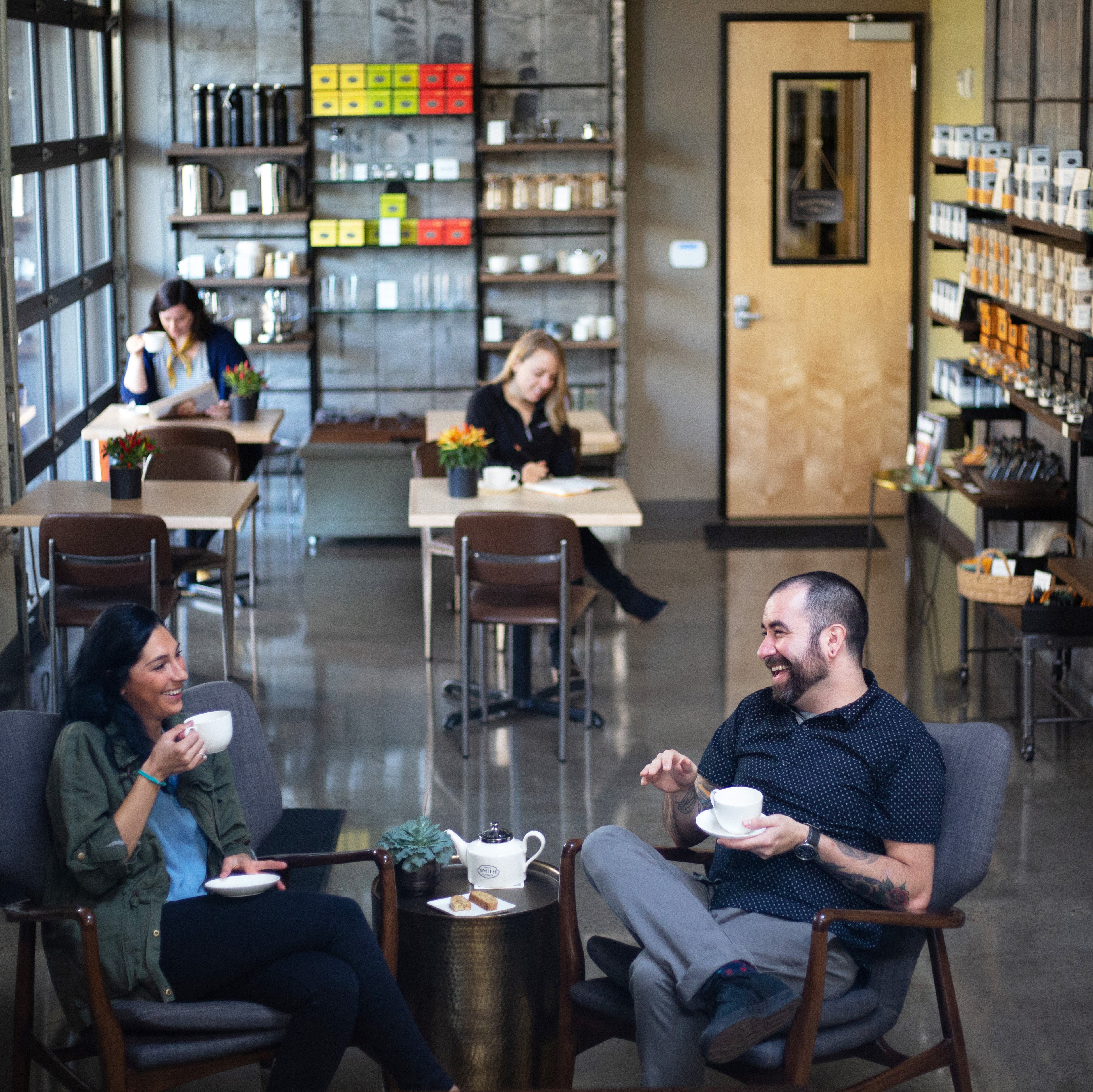 SE Washington St.
110 SE Washington St.
Portland, OR 97214
From our humble but humming nerve center, we blend and dispatch exquisitely small batches of teas and herbal infusions to the four corners of the globe, while offering equally tempting elixirs to the occasional passerby.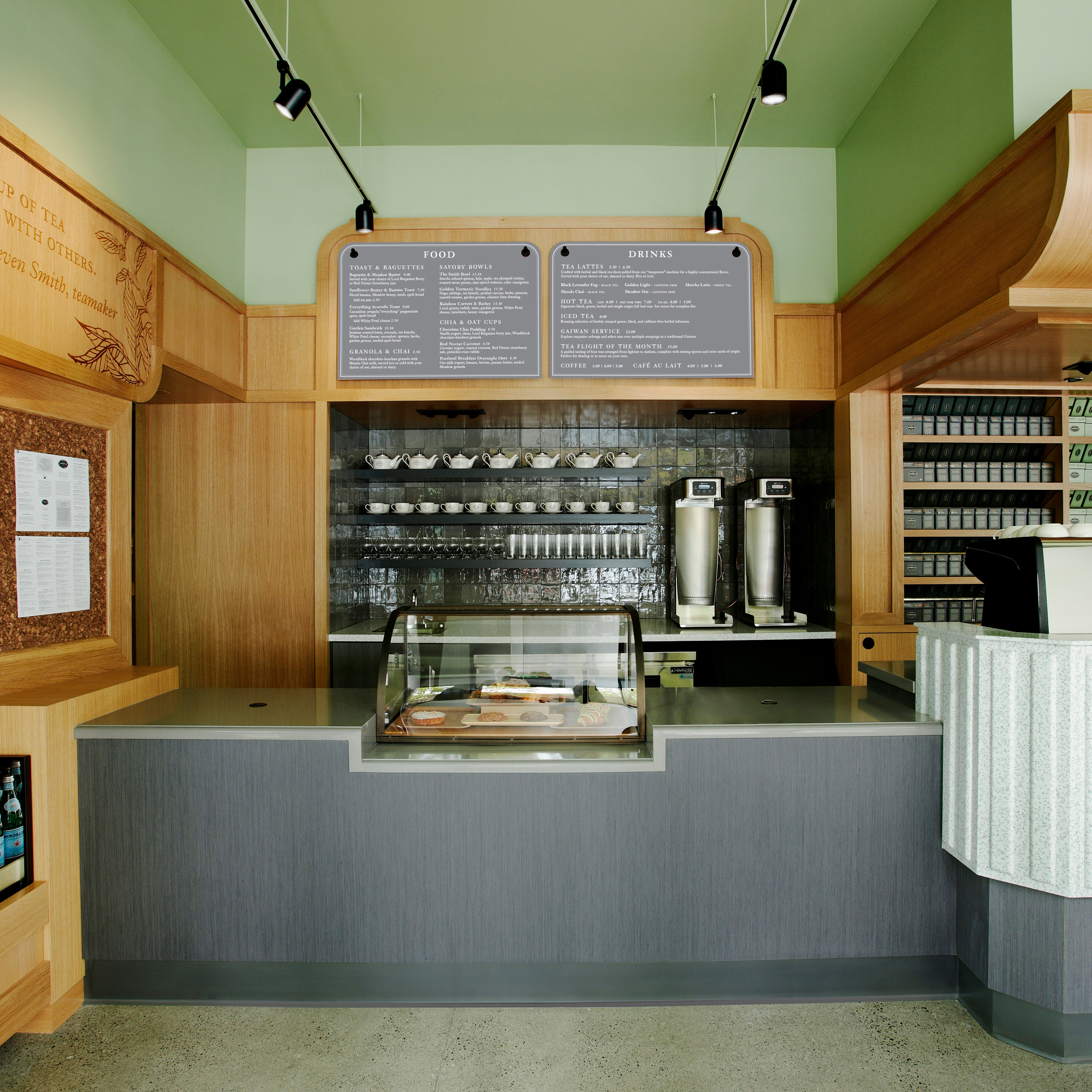 NW 23rd Ave.
500 NW 23rd Ave
Portland, OR 97210
Enjoy handcrafted teas, lattes and iced concoctions alongside handmade pastries. Flights for here or teas to go, you're sure to discover something uncommonly delicious with each visit.
Teamaker Holiday Bazaar
Saturday, December 9th, 10am - 6pm

Join us for one of our favorite days of the year. Our Teamaker Holiday Bazaar is back for all your gifting needs. Shop teas in our Tasting Room and peruse handmade, artisan gifts crafted by our very own Teamakers.
Silent Night Latte
Now Serving at our SE and NW 23rd Locations

This best-selling candy cane in a cup latte is back to make your holiday season merry and bright. Silent Night herbal infusion and fresh orange, cinnamon, mace, and clove syrup, steamed with half and half to create a little holiday gift to yourself. 
Mulled Merry Maker's Punch
Now Serving at our SE and NW 23rd Locations

A cold weather favorite taken to a new level with our Merry Maker's Punch, cheering with notes of cranberry, honey and spice, simmered with apple cider and topped with an orange peel. Cozy up to this soothing caffeine-free treat all season long.
Alpine Cocoa
Now Serving at our SE and NW 23rd Locations

A decadent cocoa-concoction of Chocolate Peppermint Pu-erh, cocoa powder and a healthy dollop of house made peppermint whipped cream. Finished with chocolate shavings, one sip and you'll be transported to the tippy top of the Matterhorn.