Developed by Portland Monthly Chef of the Year Karl Holl our Big Hibiscus tea blend is the star of this sweet and tangy granola. Loaded with nutrient rich seeds, this recipe uses ingredients from one of our favorite Portland brands, Bob's Red Mill. Pro tip: Whip up batch big enough to gift your friends and show them just how versatile tea can be.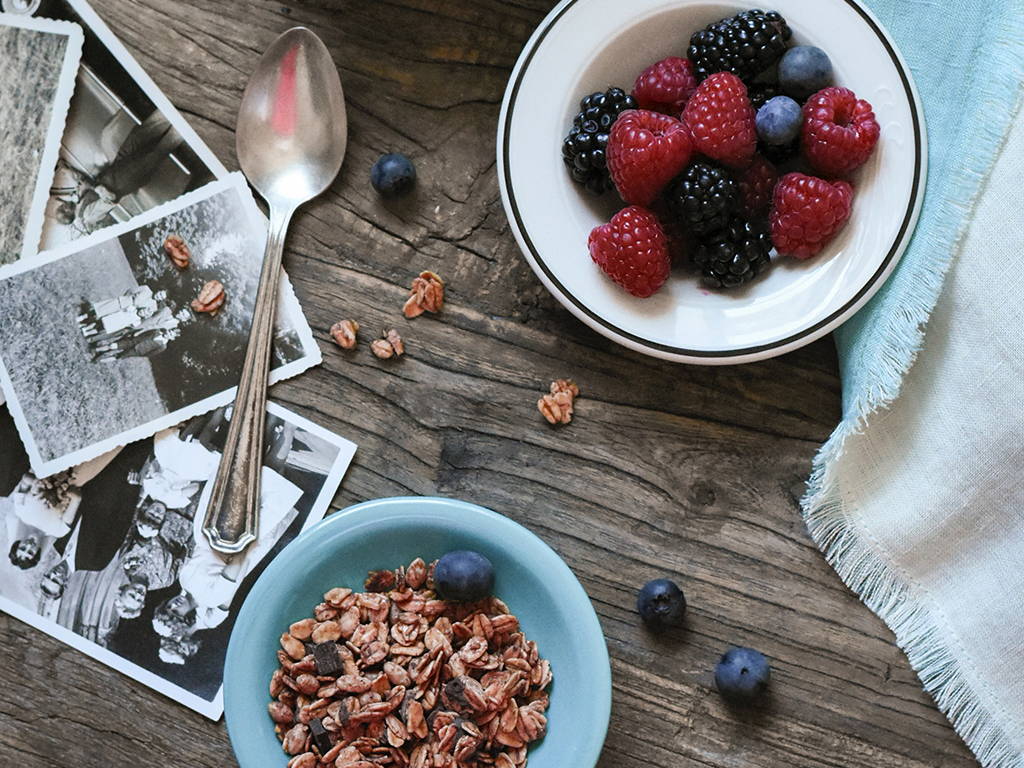 1 cup rolled oat
¼ cup chia seeds
¼ cup teff
¼ cup amaranth
¼ cup golden flax
¼ cup flax seed
¼ cup brown sesame
¼ cup white sesame
½ cup popped sorghum
½ cup puffed wild rice
½ cup pumpkin seed
½ cup sunflower seed
½ cup maple syrup
½ cup agave nectar
¼ ounce Smith Teamaker Big Hibiscus loose tea
Combine maple syrup and agave nectar into Mason jar. Add loose Big Hibiscus tea and let infuse overnight. Strain out Big Hibiscus and reserve infused syrup. Set oven to 225 degrees. Combine remaining ingredients into a large bowl. Drizzle Big Hibiscus infused syrup and coat dry mixture. Place on a lined baking sheet and toast in the oven for about 30-40 minutes, turning over occasionally so the granola doesn't clump. Let cool and store in an airtight container. Enjoy with yogurt and fruit, or just on its own as a snack.
---