Summer is right around the corner and we wanted to make your mornings a little brighter with these easy Meadow Honey Muffins, starring our popular chamomile-based herbal infusion, No.67 Meadow. Made with the honey, these muffins have a floral sweetness that pairs beautifully with coconut butter frosting.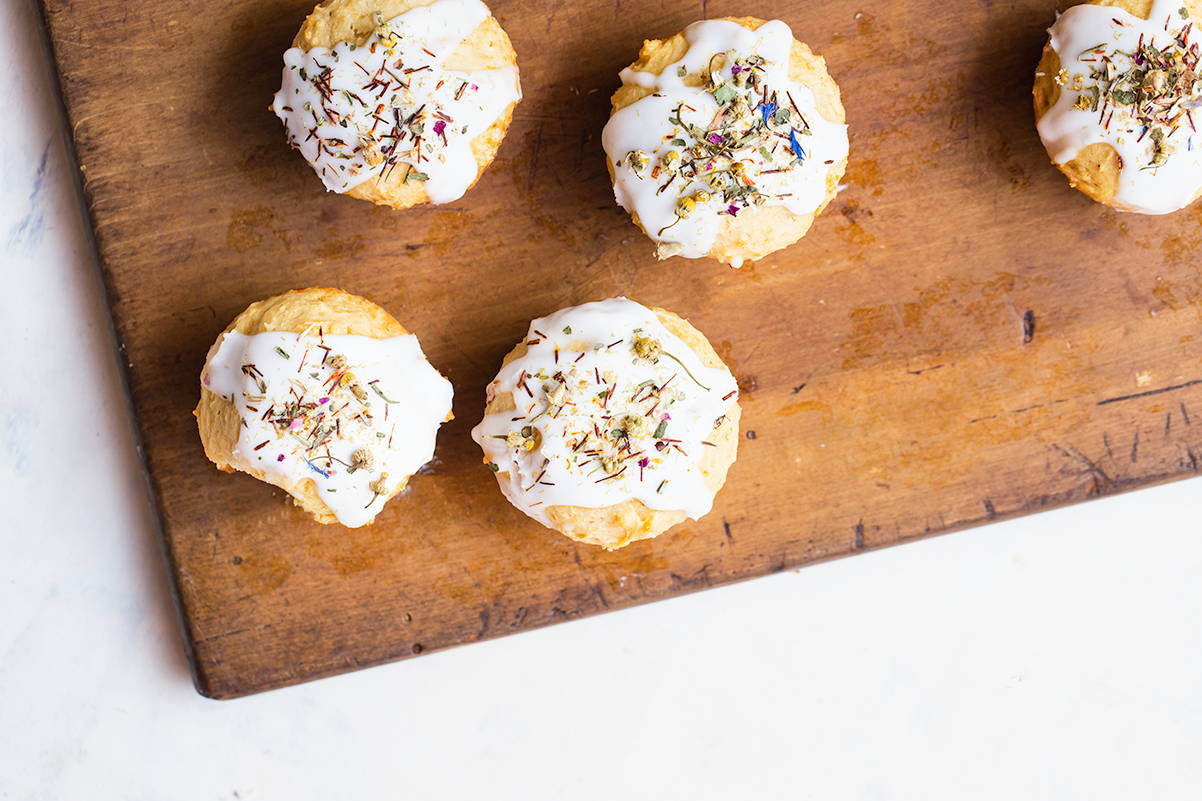 2 cups all-purpose flour  
2 teaspoons baking powder
1 teaspoon baking soda
½ teaspoon salt
½ cup unsalted butter
3 teaspoons Meadow blend, loose
½ cup honey
2 large egg
¼ cup Greek Yogurt  
½ cup whole milk  
Pre-heat oven to 350 degrees F. Spray a 6-cup muffin tin with nonstick spray and set aside.  
Combine the dry ingredients together in a small bowl. Set aside.  
In a pot, melt butter over low heat. Turn off heat and add Meadow blend. Let infuse for 5 minutes. Strain and set aside to cool for 10 minutes.  
In a large bowl, add honey, eggs, Greek yogurt, whole milk and infused butter. Whisk together until well combined. Gently fold in dry ingredients. Let the batter sit for 15 minutes. This will help with a better rise.  
Scoop batter into muffin cups. Bake for 10 minutes or until a toothpick inserted in the middle comes out clean. Let cool.  
Coconut butter frosting: Mix together 3 tablespoons coconut butter with 2 teaspoons of water. If it still isn't thin enough, keep adding water until the frosting is pourable. Drizzle over top of muffins. Serve.  
---