Our Meadow Latte has been described as an apple pie in a cup. Made with the creamiest non-dairy beverage around, Oatly, a dash of maple syrup and our Meadow blend, this beverage will have you day dreaming about Autumn.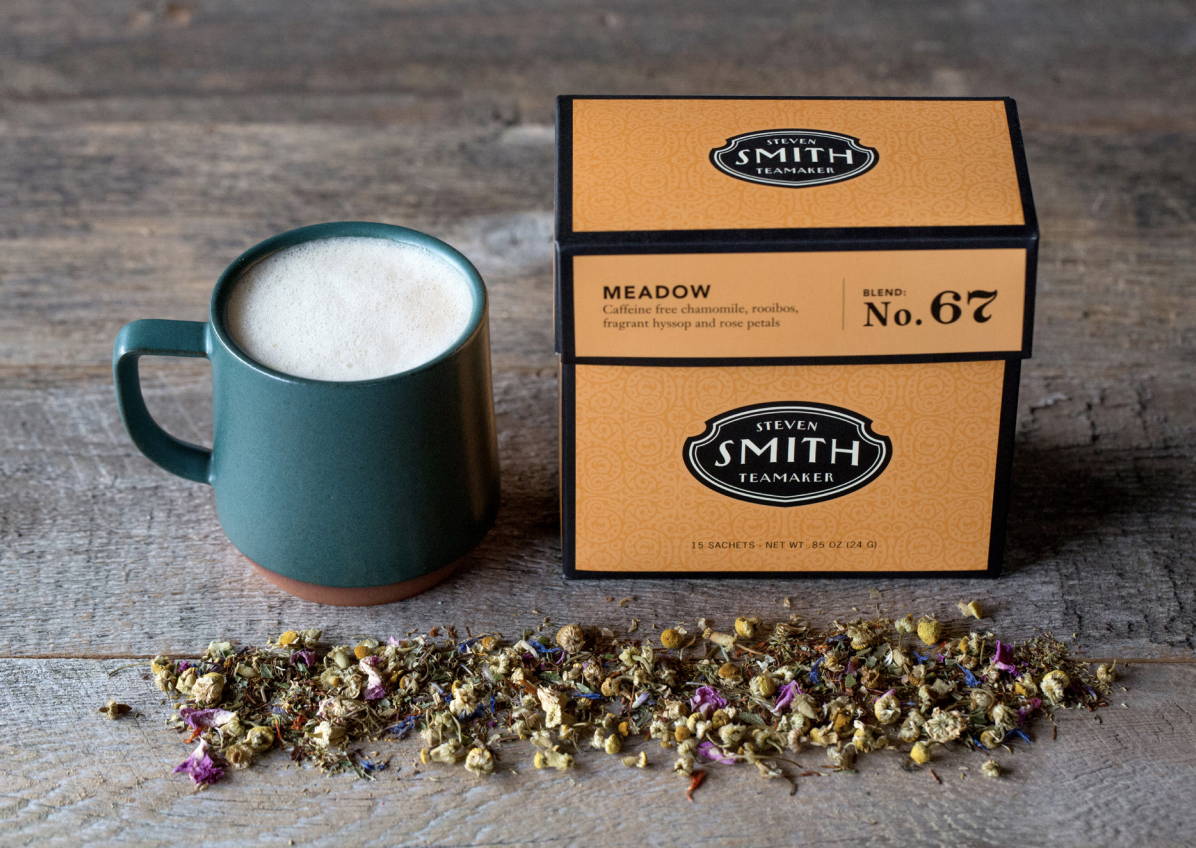 2 sachets of Meadow
½ oz. maple syrup (100% pure)
4 oz. Oatly alternative milk
Bring freshly drawn filtered water to a boil (212°F). Pour water over 2 sachets of Meadow and steep 5 minutes. Remove sachets and add ½ oz. pure maple syrup. Steam approximately 4 oz. of Oatly alternative milk. Add to tea concentrate and enjoy.
---
---