Chai Spiced Smoked Pork Belly Lettuce Cups
Our aromatic Masala Chai black tea blend stands up to rich meats such as pork belly and makes for an excellent spiced tea rub. Drizzle it on your favorite protein or root vegetables for a robust tea seasoning with a kick.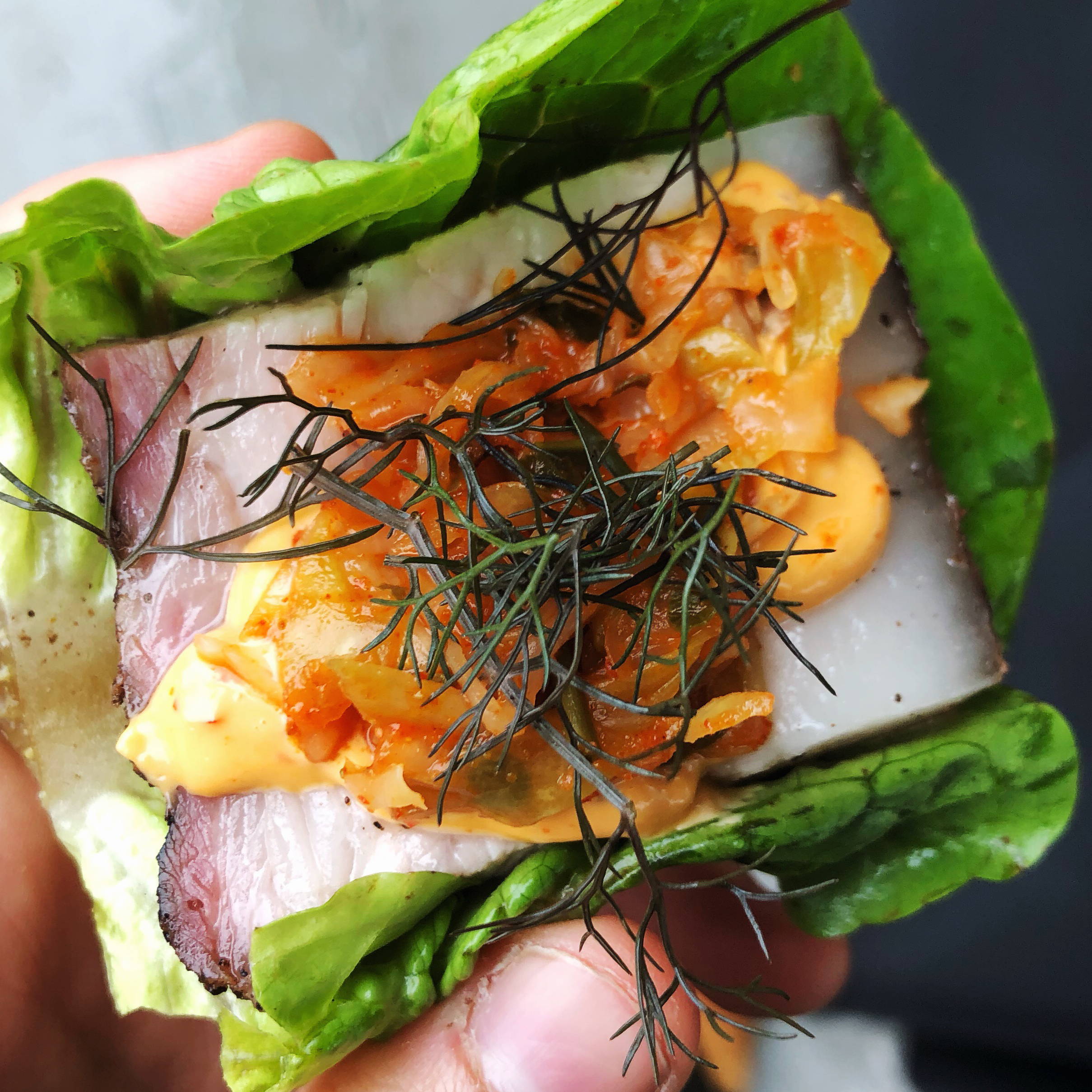 .25 oz Smith Teamaker Masala Chai loose tea
2 teaspoon fennel seeds, toasted
2 teaspoon black peppercorns, toasted
3 oz brown sugar
1 teaspoon chili flakes
Jacobsen kosher salt to taste
Combine Masala Chai, fennel seeds and black pepper into a mortar and grind until fine. Transfer into a bowl and add remaining ingredients, blending together using a fork. Generously season pork belly with tea spice blend. (Note: you may use another protein of your choice.) Add pork belly into smoker at 245 degrees and slow cook until tender (about 4-5 hours). Slice pork belly and serve in lettuce cups topped with your choice of seasonal vegetables.
---