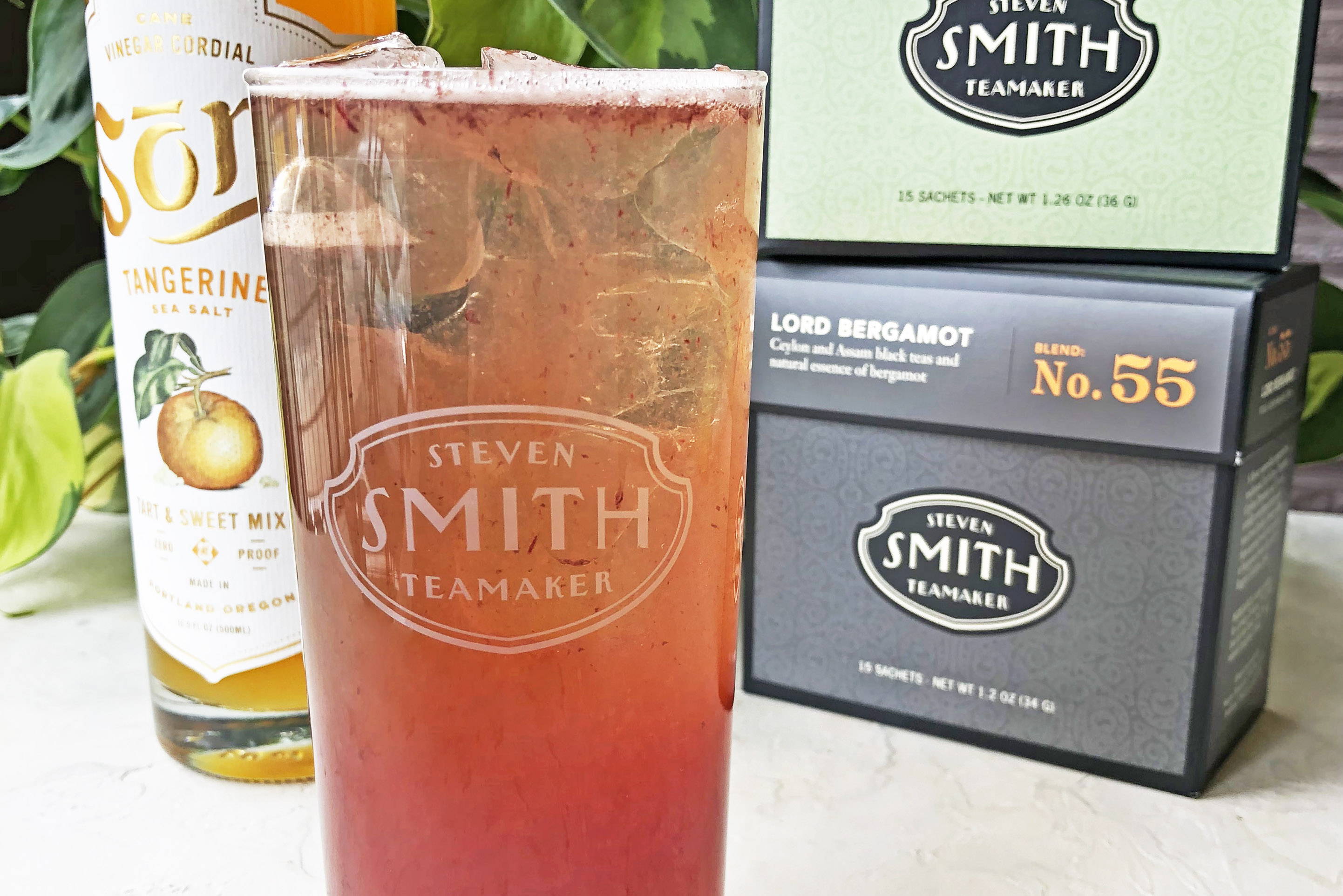 Balancing sweet, sour, and salty, this springtime sweetheart combines dry and floral Lord Bergamot with a complex tangerine and sea salt vinegar cordial from SOM. Bright lime juice and berry jam round out this refreshing mocktail that's layered and nuanced. Perfect for enjoying while sitting on your front porch and watching the spring flowers bloom.
Ingredients
2 oz. Smith Lord Bergamot concentrate* (room temperature)
½ oz. Lime juice
½ tsp Blackberry jam
Sparkling water
Directions
Add lime juice and jam to shaker tin. Mix and let stand for 5 minutes. Add tea concentrate and SOM to tin. Add ice and shake. Double strain into a collins glass filled with ice. Top with sparkling water. Enjoy!
*To make the Lord Bergamot concentrate, bring spring or freshly drawn filtered water to a boil (212 degrees). Steep 4 sachets OR 10g loose of Smith Lord Bergamot tea in approximately 8oz of water for 5 minutes . Remove tea and water back up to 8 oz. Let cool. Will make enough concentrate for 4 mocktails.
---