We paired white rum with our White Petal blend, then added a combination of fresh peaches and strawberries for a sangria that captures the sweet essence of summer. Mix up a batch as a last minute addition to your Labor Day BBQ and thank us later.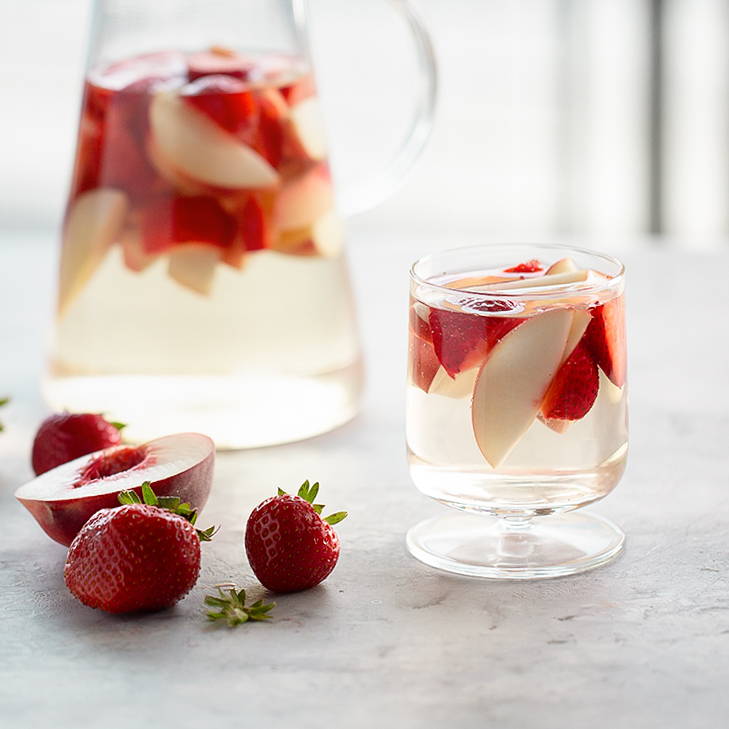 1/4 cup sugar
1/4 cup white rum
1 cup sliced peeled fresh or frozen peaches, thawed
1 cup sliced fresh or frozen sliced strawberries, thawed
1 medium lemon, sliced
1 medium lime, sliced
12.6 ounces White Petal tea concentrate
1/2 bottle (12 ounces) dry white wine, chilled
1 can (12 ounces) lemon-lime soda, chilled
Ice cubes
In a pitcher, mix sugar and white rum until sugar is dissolved. Add all remaining ingredients (except Lemon-Lime soda); stir gently to combine. Cover and refrigerate overnight. Serve over ice and top up with Lemon-lime soda.
For White Petal tea concentrate: Steep 3 sachets of White Petal in 12 ounces of 185-degree water for 3 minutes. Remove sachets and let cool.
---